This site complies with the HONcode standard for trustworthy health information:
verify here.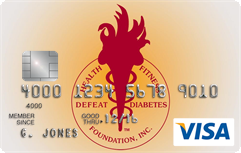 Rewarding for
you and us
Defeat Diabetes Foundation
Defeat Diabetes
Foundation
150 153rd Ave,
Suite 300
Madeira Beach, FL 33708
Self-Management » Alternative Medicine
Search our News Articles Archives for diabetes and health news. Search by word or phrase. The latest article will appear first.
Diabetes Patients Lead Peers to Healthier Status
Posted: Saturday, July 02, 2011
Training people with diabetes to teach other patients improves utilization of medications and results in lifestyle changes.


Public Knows about Diabetes, Yet Takes No Action
Posted: Saturday, July 02, 2011
Americans are well informed about the risks, dangers, and signs of diabetes, but that knowledge does not appear to translate into actions to prevent or control the disease, researchers reported.


Total Calories, Not Carbs or Protein, Key to Weight Loss
Posted: Tuesday, June 28, 2011
The key to successful weight loss, a critical component of type 2 diabetes prevention and management, is adherence to a diet in everyday life. But despite the controversies such as low-carb vs. low fat, it is not clear what the ideal weight loss diet for people with diabetes would look like.


The Latest on Vitamin D: Is More Better?
Posted: Saturday, June 25, 2011
Does vitamin D really help to prevent type 2 diabetes? Does having a deficiency lead to complications? The latest research on this topic seems to suggest the answer may be "yes" to both of these questions.


Low-fat Chocolate Milk Best for Post-exercise
Posted: Saturday, June 11, 2011
Drinking low-fat chocolate milk after a tough workout provides the right mix of carbohydrates and high-quality protein, U.S. researchers found.


Possible New Treatment for Prediabetic Patients
Posted: Saturday, June 11, 2011
A natural product called DLPC (dilauroyl phosphatidylcholine) increases sensitivity to insulin and reduces fatty liver.


High-Fat Diet During Pregnancy Programs Child for Future Diabetes
Posted: Saturday, June 11, 2011
A high-fat diet during pregnancy may program a woman's baby for future diabetes, even if she herself is not obese or diabetic.


Broccoli Sprouts Have Benefits for Diabetes Patients
Posted: Sunday, June 05, 2011
Broccoli sprouts may boost antioxidant defenses in people with diabetes.


Low Glycemic Diet More Effective than Low Fat Diet in Reducing HbA1c in Obese T2DM Patients
Posted: Sunday, June 05, 2011
A glycemic- rather than a fat-targeted dietary regimen may be more effective in lifestyle modification programs for obese T2DM patients.


First Lady, Agriculture Secretary Launch MyPlate Icon as a New Reminder to Help Consumers to Make Healthier Food Choices
Posted: Thursday, June 02, 2011
First Lady Michelle Obama and Agriculture Secretary Tom Vilsack today unveiled the federal government's new food icon, MyPlate, to serve as a reminder to help consumers make healthier food choices.


Costa Rica Travel Corp. will donate a portion of the proceeds to and is a sponsor of Defeat Diabetes Foundation.
Send your unopened, unexpired test strips to

:


Defeat Diabetes Foundation
150 153rd Ave, Suite 300
Madeira Beach, FL 33708
DDF advertisement
Analyze nutrition content by portion
DDF advertisement