This site complies with the HONcode standard for trustworthy health information:
verify here.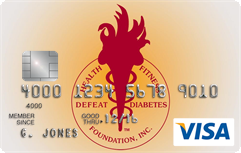 Rewarding for
you and us
Defeat Diabetes Foundation
Defeat Diabetes
Foundation
150 153rd Ave,
Suite 300
Madeira Beach, FL 33708
Self-Management » Managing
Search our News Articles Archives for diabetes and health news. Search by word or phrase. The latest article will appear first.
Comparison of Breakfast and Bedtime Insulin Glargine in Children and Adolescents with Type 1 Diabetes
Posted: Monday, May 15, 2006
Once-daily dose of insulin glargine at breakfast in children and adolescents with Type 1 diabetes on intensive therapy is more efficacious than bedtime administration.




Glycemic Control Cuts Postoperative Infection in Diabetics
Posted: Thursday, April 27, 2006
Glycosylated hemoglobin (HbA1c) levels less than 7% prior to surgery are associated with a significantly lower rate of postoperative infections in diabetic patients.



Diabetic Children Should Be Screened for Depressive Symptoms
Posted: Monday, April 24, 2006
Poor glycemic control and frequent ER visits are among the signs that a child or adolescent with diabetes may have a depressed mood.


Lifestyle Changes Regenerate Nerve Fibers in Prediabetics
Posted: Monday, April 24, 2006
In patients with diabetes, nerve fiber damage that causes diabetic neuropathy is irreversible.
Researchers have found that with weight loss and exercise in patients with impaired glucose tolerance neuropathy -- so-called prediabetes -- the affected nerve fibers can be reinervated, causing a reduction in the patients' pain


Using a Blood Glucose Monitoring Manual to Improve Control
Posted: Monday, April 24, 2006
"Recognizing the link between BG monitoring and improved glycemic control, [we] designed an educational booklet, the Blood Sugar Monitoring Owner's Manual (BGMOM), with the goal of improving the physical and emotional well-being of patients with diabetes by increasing adherence to BG monitoring.


Glycemic Index 'Unrealistic' and Not Very Useful
Posted: Friday, March 17, 2006
The glycemic index, a current hot diet trend, "does not seem useful in understanding how diet impacts health, it only makes life more complicated for those trying to adopt a healthier lifestyle." says the author of a new study.


U.S. Diabetes Population Grows 86 Percent Over Last Decade
Posted: Thursday, March 16, 2006
Research reveals diabetes complications are widespread and growing, and patients desire to gain better control.



Effectiveness of Pharmacist-Administered Diabetes Education and Management Services
Posted: Monday, January 23, 2006
Diabetes management services from clinical pharmacists achieved significant improvements in A1C values and reduced costs of $59,040.


Costa Rica Travel Corp. will donate a portion of the proceeds to and is a sponsor of Defeat Diabetes Foundation.
Send your unopened, unexpired test strips to

:


Defeat Diabetes Foundation
150 153rd Ave, Suite 300
Madeira Beach, FL 33708
DDF advertisement
Analyze nutrition content by portion
DDF advertisement