This site complies with the HONcode standard for trustworthy health information:
verify here.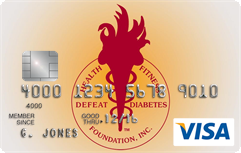 Rewarding for
you and us
Defeat Diabetes Foundation
Defeat Diabetes
Foundation
150 153rd Ave,
Suite 300
Madeira Beach, FL 33708
Self-Management » Managing
Search our News Articles Archives for diabetes and health news. Search by word or phrase. The latest article will appear first.
Wasabi Provides Link Between Ammonia and Pain
Posted: Saturday, November 15, 2008
Wasabi, the spicy Japanese horseradish often accompanying sushi, might also provide a link to a poorly understood pain mechanism. In fact, eating too much wasabi can result in legitimate receptor-induced pain, according to a recent finding.


Eating Dark Chocolate Reduces CRP
Posted: Wednesday, October 08, 2008
A new Italian study has shown, for the first time, that consuming moderate amounts of dark chocolate can significantly reduce levels of C-reactive protein (CRP).


Obese People Display Different Behavior at Chinese Buffets
Posted: Sunday, October 05, 2008
Obese individuals often have evident behavioral and eating habits that are thought to exacerbate their condition, such as eating large portions of unhealthy foods, and consciously not exercising. A recent innovative Cornell University study, conducted on individuals eating at Chinese buffets, indicates that obese people have numerous subconscious tendencies that also contribute to their dangerous condition.


Cleanliness Linked to Diabetes
Posted: Wednesday, October 01, 2008
Cleanliness is next to Godliness but being too clean could raise your risk of getting diabetes, a new study has suggested. Researchers have carried out the study and found that a lack of exposure to bacteria and viruses during childhood may lead to an increased chance of high blood sugar and related diseases.


Continuous Glucose Control Improves Pregnancy Outcomes in Diabetes
Posted: Wednesday, October 01, 2008
For diabetic women, continuous glucose monitoring during pregnancy may not only improve glycemic control but also diminish the risk of complications, researchers found.


ARB Drug Fights Diabetic Eye Disease
Posted: Wednesday, October 01, 2008
New studies provide further evidence that candesartan, a blood pressure medicine, can cut the risk and severity of retinopathy in people who have diabetes, by as much as 18%, as well as blood pressure.


Older People Who Diet without Exercising Lose Valuable Muscle Mass
Posted: Wednesday, September 24, 2008
A group of sedentary and overweight older people placed on a four-month exercise program not only became more fit, but burned off more fat, compared to older sedentary people who were placed on a diet but did not exercise.


Depressed Dialysis Patients More Likely to be Hospitalized Or Die Within a Year
Posted: Wednesday, September 24, 2008
Dialysis patients diagnosed with depression are nearly twice as likely to be hospitalized or die within a year than those who are not depressed, a UT Southwestern Medical Center researcher has found.



Cannabis-Like Drugs that Help With Pain and Don't Harm the Brain
Posted: Wednesday, September 17, 2008
Medicinal cannabis is becoming an increasingly accepted form of pain treatment, but the side effects are somewhat troubling. One of the main issues is that cannabis effects cognitive function. A new drug has been developed that resembles the pain alleviating effects of cannabis, while not adversely effecting the brain.


EASD: Byetta Wins In Head to Head Trial Over Januvia In Postprandial Glucose
Posted: Wednesday, September 17, 2008
In a month-long head-to-head trial, the incretin mimetic exenatide (Byetta) reduced postprandial glucose in type 2 diabetes more than did sitagliptin (Januvia), an oral DPP-4 inhibitor, researchers reported.


Costa Rica Travel Corp. will donate a portion of the proceeds to and is a sponsor of Defeat Diabetes Foundation.
Send your unopened, unexpired test strips to

:


Defeat Diabetes Foundation
150 153rd Ave, Suite 300
Madeira Beach, FL 33708
DDF advertisement
Analyze nutrition content by portion
DDF advertisement