This site complies with the HONcode standard for trustworthy health information:
verify here.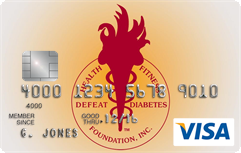 Rewarding for
you and us
Defeat Diabetes Foundation
Defeat Diabetes
Foundation
150 153rd Ave,
Suite 300
Madeira Beach, FL 33708
Self-Management » Managing
Search our News Articles Archives for diabetes and health news. Search by word or phrase. The latest article will appear first.
Possible Link Found Between Diabetes and Human Circadian Rhythms
Posted: Sunday, January 18, 2009
A new gene variant has been discovered that raises blood glucose levels through melatonin secretion. This finding possibly establishes a previously unknown link between human circadian rhythms (sleep-wake cycles, regulated by melatonin), and diabetes.


Free Public Exercise Programs Could Benefit Many Americans
Posted: Thursday, January 15, 2009
Numerous dangerous health conditions are a product of poor nutrition and exercise, but many individuals lack the motivation to change their ways and protect their health. Using a Brazilian model for free public exercise, researchers at Washington University of St. Louis, in conjunction with researchers in Brazil, have recently published a study suggesting that free public exercise programs in the United States could increase the activity levels and health of many individuals.


Cardiovascular Mortality Equally Likely for Diabetics as for CVD Patients
Posted: Thursday, January 08, 2009
Type 2 diabetes and cardiovascular disease (CVD) have been closely linked in several respects, but little solid quantification of the risk diabetes poses to cardiovascular mortality has been achieved. A recent study has made a profound discovery, that in the long-term, mortality due to cardiovascular events (heart attacks and strokes), is equally likely for diabetics with no previous cardiovascular disease history, as it is for individuals with known cardiovascular disease (and non-diabetic). The study was conducted solely on males, but the results are suspected to extend to both sexes.


Blood Sugar Levels Linked to Elderly Brain Activity
Posted: Friday, January 02, 2009
Maintaining healthy blood sugar levels, both in diabetics and non-diabetics, plays a significant role in "cognitive aging," according to a Columbia University study. The researchers found that mental events in elderly individuals, such as the famed "senior moment," are associated in many cases with irregular blood sugar levels, and could potentially be avoided with proper exercise.


Mr. Diabetes® Completes 10,000+ Mile Walk of U.S. Perimeter
Posted: Thursday, December 18, 2008
Still Plenty of Work to Do: For the past eight years Andy Mandell - Mr. Diabetes®, Executive Director of Defeat Diabetes Foundation, has been a man with one mission: to walk the 10,000 mile perimeter of the United States raising awareness about the dangers of diabetes, a disease that nearly took his life. On December 21, 2008, at approximately 2:00 pm EST, he will walk the final steps in Madeira Beach, FL where it began December 1, 2000.


Worms Might Hold Secret to Weight Loss
Posted: Sunday, December 14, 2008
Obesity is an incredibly serious global problem, being linked to numerous deadly diseases, including diabetes. Awareness campaigns, novel treatments, fad and medically accepted diets, and more, have all tried to curtail the obesity epidemic. According to McGill researchers, however, the key to fighting obesity might be inside of some special worms.


Fatty Liver More Risky than Apple Shape
Posted: Friday, December 05, 2008
It's long been accepted that overweight individuals with higher proportions of fat in the gut, as apposed to the lower body, are more at risk for conditions such as heart disease and diabetes. A new study has found, however, that excess liver fat is the most indicative of future health risks, with outer fat proportions taking a back-seat in riskiness.


Ascorbic Acid Helps Stop Neurodegeneration in Diabetic Mice
Posted: Wednesday, December 03, 2008
Early studies on mice with diabetes suggest that the administration of ascorbic acid helps prevent against common neurological damage associated with the disease.


Diabetic Laziness Related to Fear of Hypoglycemia
Posted: Tuesday, December 02, 2008
Over 60% of type 1 diabetics are considered inactive, and a recent study has concluded that a fear of exercise induced hypoglycemia might be a big reason why. This reasoning is seriously flawed however, as proper exercise is essential to diabetes maintenance.


Diabetes Increases Risk of Pelvic Girdle Syndrome
Posted: Thursday, November 20, 2008
Pregnant diabetic women might be at increased risk of suffering from pelvic girdle syndrome (PGS), according to a recent Norwegian study. Past research had shown that the hormone relaxin, was related to both PGS and type 1 diabetes, but this is the first study to investigate a potential direct link between PGS and diabetes.


Costa Rica Travel Corp. will donate a portion of the proceeds to and is a sponsor of Defeat Diabetes Foundation.
Send your unopened, unexpired test strips to

:


Defeat Diabetes Foundation
150 153rd Ave, Suite 300
Madeira Beach, FL 33708
DDF advertisement
Analyze nutrition content by portion
DDF advertisement