This site complies with the HONcode standard for trustworthy health information:
verify here.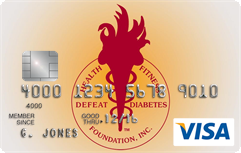 Rewarding for
you and us
Defeat Diabetes Foundation
Defeat Diabetes
Foundation
150 153rd Ave,
Suite 300
Madeira Beach, FL 33708
Self-Management » Managing
Search our News Articles Archives for diabetes and health news. Search by word or phrase. The latest article will appear first.
Sugar-Free Gum Limits Snack Cravings
Posted: Sunday, April 19, 2009
Chewing sugar-free gum in-between meals limits snack cravings, especially for sweets, according to a recent study. Energy levels were also seen to be maintained or enhanced in gum chewers.


Laughter Lowers Heart Disease Risk in Diabetics
Posted: Saturday, April 18, 2009
Laughing and being happy, accompanied by standard diabetic treatment, appears to help raise good cholesterol, lower inflammation, and decrease risk for cardiovascular disease (CVD).


Obesity and Diabetes Can Increase the Risk for Restless Legs Syndrome
Posted: Wednesday, April 15, 2009
The research found men and women with a body mass index (BMI) score over 30 were nearly one-and-a-half times more likely to have RLS than people...


What You Drink Is More Important than What You Eat
Posted: Wednesday, April 15, 2009
Researchers examined the relationship between beverage consumption among adults and weight change and found that weight loss was positively associated with a reduction in liquid calorie consumption and liquid calorie intake had a stronger impact on weight than solid calorie intake.


Understanding Barriers to Diabetes Self-Care Helps Providers Empower Patients
Posted: Wednesday, April 15, 2009
Despite the provision of comprehensive management programs, patients are often unable to achieve the desired outcomes. It is essential to understand the barriers to diabetes self-care in order to promote successfully self-care behaviors."


Periodontal Disease Can Lead To Gestational Diabetes
Posted: Wednesday, April 15, 2009
A new study by NYU dental researchers has uncovered evidence that pregnant women with periodontal (gum) disease face an increased risk of developing gestational diabetes even if they don't smoke or drink, a finding that underscores how important it is for all expectant mothers - even those without other risk factors - to maintain good oral health.


Obesity Strongly Linked to Insulin Processing
Posted: Tuesday, April 14, 2009
Obesity, itself thought to be a major cause of insulin resistance, in fact appears to result from distinct insulin processing as well. A recent study has concluded that differences in insulin processing within cells are responsible for variations in how fat is stored within these cells, potentially leading to obesity.


Exercise Following Low Glucose Meals Optimizes Fat Burning
Posted: Tuesday, April 14, 2009
There is much debate amongst doctors, nutritionists, and fitness experts, as to the optimal circumstances for exercise. Some believe that early morning, pre-food consumption exercise, is best for burning calories and enhancing metabolism, while others have a variety of ideas of what is best to consume before physical activity. A recent study suggests that consuming a meal low in glucose before exercising is most effective in burning fat and promoting general health.


Olive Oil Compound Protects Against Heart Disease
Posted: Saturday, April 11, 2009
Already known to have general antioxidant properties, a specific antioxidant compound within olive oil has recently been identified, that may explain why people whose diets are high in olive oil have a lower incidence of cardiovascular disease (CVD).


African-Americans Less Prone to Fatty Liver Disease
Posted: Saturday, March 28, 2009
Despite being at higher risk for obesity, diabetes and heart disease, African-Americans are in fact at lower risk for fatty liver disease. In a recent study, which compared Hispanics (whom are also at higher risk for obesity, diabetes and heart disease) and African-Americans, it was observed that due to differing locations of fat storage in the body, African-Americans have a significantly lower incidence of fatty liver disease.


Costa Rica Travel Corp. will donate a portion of the proceeds to and is a sponsor of Defeat Diabetes Foundation.
Send your unopened, unexpired test strips to

:


Defeat Diabetes Foundation
150 153rd Ave, Suite 300
Madeira Beach, FL 33708
DDF advertisement
Analyze nutrition content by portion
DDF advertisement