This site complies with the HONcode standard for trustworthy health information:
verify here.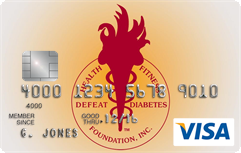 Rewarding for
you and us
Defeat Diabetes Foundation
Defeat Diabetes
Foundation
150 153rd Ave,
Suite 300
Madeira Beach, FL 33708
Self-Management » Obesity
Search our News Articles Archives for diabetes and health news. Search by word or phrase. The latest article will appear first.
A First in Pre-Diabetes Intervention Programs
Posted: Thursday, February 08, 2007
A hospital in Mineola begins a Pre-Diabetes Intervention Program, designed to promote lifestyle change among individuals with pre-diabetes.


Diabetics Ignoring Exercise Advice
Posted: Thursday, February 08, 2007
The higher the A1c, the less likely they will increase their physical activity.


Gaining Weight Influences Earning Power
Posted: Friday, February 02, 2007
Just a 10 percent increase in body mass index, a measure of weight relative to height, can cut a man's real earnings by 3.3 percent and a woman's by 1.8 percent, economists said.


Type 2 Diabetics Misjudge Calorie Intake
Posted: Thursday, January 25, 2007
A new study by French researchers found that diabetic obese adults tend to report eating far less than they really do, which researchers say can hamper treatment or management of the disease.


Insulin Glargine Benefits Uncontrolled Type 2's on Oral Meds Without Weight Gain
Posted: Thursday, January 18, 2007
Over 2000 type 2 patients lower their A1c 1.7 pts when insulin gargine is added to their oral therapy without weight gain.


How to Lose Weight and Keep it Off
Posted: Thursday, January 18, 2007
A team of researchers created the National Weight Control Registry to find out. Using newspaper and magazine advertisements, they identified about 5,000 people who had successfully lost weight and kept it off. Study participants lost an average of 72 pounds. Although some gained back some weight, all maintained at least a 30-pound loss.




Whole Fat Milk Linked to Lower Weight Gain
Posted: Wednesday, January 10, 2007
Women who regularly consumed at least one serving of full-fat diary every day gained about 30 per cent less weight than women who didn't, says a study from Sweden.


Type 2's Unrealistic About Calories
Posted: Thursday, December 21, 2006
New research suggests that obese adults with diabetes often say they eat less than they actually do -- a problem that can hinder management of the disease, according to researchers.


Exercise Vs. Diet To Lower Type 2 Diabetes Risk
Posted: Thursday, December 21, 2006
Caloric reduction and exercise-induced weight loss both substantially improve risk factors for type 2 diabetes; however, one approach does not appear to be better than the other, a study shows.


Eating Slowly Reduces Caloric Intake by 70%
Posted: Thursday, December 21, 2006
"Put your forks down between bites." Simple yet effective, so start reminding your patients of this simple fact, of eating more slowly can help improve their diabetes.


Costa Rica Travel Corp. will donate a portion of the proceeds to and is a sponsor of Defeat Diabetes Foundation.
Send your unopened, unexpired test strips to

:


Defeat Diabetes Foundation
150 153rd Ave, Suite 300
Madeira Beach, FL 33708
DDF advertisement
Analyze nutrition content by portion
DDF advertisement