This site complies with the HONcode standard for trustworthy health information:
verify here.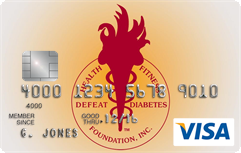 Rewarding for
you and us
Defeat Diabetes Foundation
Defeat Diabetes
Foundation
150 153rd Ave,
Suite 300
Madeira Beach, FL 33708
Self-Management » Obesity
Search our News Articles Archives for diabetes and health news. Search by word or phrase. The latest article will appear first.
Aspirin for Primary Prevention in Diabetes
Posted: Sunday, February 06, 2011
When should aspirin be considered for the prevention of complications.


Diabetes Care Will Cost $336B by 2034
Posted: Saturday, January 29, 2011
More than 44 million Americans will have diabetes within 25 years under current trends, and the annual cost of caring for them will triple to $336 billion in constant 2007 dollars.


The Best Time to Exercise to Lose the Most Weight and Improve Insulin Sensitivity
Posted: Sunday, January 23, 2011
Late-breaking study reveals how to NOT pay dearly for dietary indiscretions, slim down, and improve your insulin sensitivity. The trick? Just do your workout at this time of day.


Why Don't People Take Their Insulin as Prescribed?
Posted: Sunday, January 23, 2011
Risk factors differed between Type 1 and Type 2 diabetic patients, with diet nonadherence more prominent in Type 1 diabetes.


Only 7% of the 60 Million with Prediabetes Are Aware
Posted: Sunday, January 23, 2011
Measuring glycated hemoglobin levels may be an appropriate means of catching patients with prediabetes.


Just 2000 Steps a Day Keeps Diabetes Risk Away
Posted: Sunday, January 23, 2011
Walking not only prevents weight gain in middle age but also helps prevent or delay diabetes.


Vinegar Reduces Postprandial Glycemia
Posted: Wednesday, January 19, 2011
Vinegar, when taken regularly, can help manage diabetes, moderate food cravings and increase the body's absorption of calcium resulting to healthier bones.


Birch Bark Ingredient Has Metabolic Benefits
Posted: Wednesday, January 19, 2011
In mice, a compound known as betulin lowered cholesterol, helped prevent diet-induced obesity and improved insulin sensitivity.


Team-Based Approach Benefits Patients with Depression and Diabetes, Heart Disease
Posted: Wednesday, January 19, 2011
Many people have multiple common chronic diseases such as diabetes and cardiovascular disease, complicating healthcare needs.


Appetite Hormones May Predict Weight Regain after Dieting
Posted: Monday, January 10, 2011
Study results may point way to effective weight-loss maintenance.


Costa Rica Travel Corp. will donate a portion of the proceeds to and is a sponsor of Defeat Diabetes Foundation.
Send your unopened, unexpired test strips to

:


Defeat Diabetes Foundation
150 153rd Ave, Suite 300
Madeira Beach, FL 33708
DDF advertisement
Analyze nutrition content by portion
DDF advertisement