This site complies with the HONcode standard for trustworthy health information:
verify here.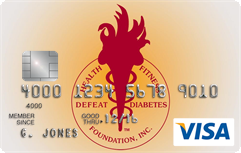 Rewarding for
you and us
Defeat Diabetes Foundation
Defeat Diabetes
Foundation
150 153rd Ave,
Suite 300
Madeira Beach, FL 33708
Self-Management » Complications
Search our News Articles Archives for diabetes and health news. Search by word or phrase. The latest article will appear first.
Viagra Improves Sex Life of Diabetic Women
Posted: Friday, June 09, 2006
Young women with diabetes with sexual dysfunction may find that Viagra (sildenafil) improves arousal, orgasm and sexual enjoyment and decreases pain during intercourse.




Pollution Increases Risks in People with Diabetes
Posted: Friday, June 02, 2006
People with diabetes, heart failure, and chronic obstructive pulmonary disease are at increased risk of death when they are exposed to particulate air pollution, for one or more years.




Type 2 Diabetes An 80% Risk Factor for Colorectal Tumors in Women
Posted: Friday, June 02, 2006
Women with type 2 diabetes have an 80% increased risk of colorectal adenoma compared with non-diabetics, a team from Washington University in St. Louis, Missouri, reported.




Diabetic Women NOT Getting Birth Control Advice
Posted: Tuesday, May 30, 2006
Women with diabetes are less than half as likely as non-diabetic women to receive counseling on birth control from their doctors, despite the risk to the baby if a woman with diabetes conceives before optimal blood sugar control is achieved.




Replacing Red Meat With Chicken Helpful in Type 2 Diabetes With Macroalbuminuria
Posted: Tuesday, May 30, 2006
The withdrawal of red meat from the diet, either by replacing it with chicken or by following a lactovegetarian LPD [low-protein diet], promotes a beneficial effect on renovascular and cardiovascular risk factors associated with DN [diabetic nephropathy] in patients with type 2 diabetes and macroalbuminuria.


Georgia to Pay Diabetes Doctors for Performance
Posted: Tuesday, May 30, 2006
Georgia will provide bonuses to doctors who care for state employees with diabetes, and improve their outcomes.


Some Blood Pressure Meds May Raise Diabetes Risk
Posted: Tuesday, May 30, 2006
Diuretics and beta-blockers, used to treat hypertension, are associated with an increased risk of developing type 2 diabetes, new findings indicate.




Painkillers Tied to Risk of Erectile Dysfunction
Posted: Tuesday, May 30, 2006
Regardless of the reason for taking them, painkillers classified as non-steroidal anti-inflammatory drugs (NSAIDs) apparently increase the likelihood that middle-aged and elderly men will develop erection difficulties, according to a new report.




Grapefruit Juice Drug Interaction Culprit Identified
Posted: Wednesday, May 24, 2006
Those dangerous interactions when grapefruit juice is mixed with some drugs are apparently triggered by members of a family of plant toxins called furanocoumarins. Watch for the new Grapefruit juice to hit the supermarket shelves soon.



Novel System Helps Grade Diabetic Foot Ulcer Severity
Posted: Wednesday, May 24, 2006
A new wound-based measurement system, the diabetic ulcer severity score (DUSS), helps categorize such ulcers and their likely outcome.




Costa Rica Travel Corp. will donate a portion of the proceeds to and is a sponsor of Defeat Diabetes Foundation.
Send your unopened, unexpired test strips to

:


Defeat Diabetes Foundation
150 153rd Ave, Suite 300
Madeira Beach, FL 33708
DDF advertisement
Analyze nutrition content by portion
DDF advertisement