This site complies with the HONcode standard for trustworthy health information:
verify here.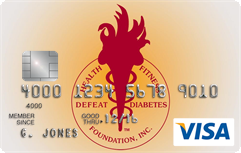 Rewarding for
you and us
Defeat Diabetes Foundation
Defeat Diabetes
Foundation
150 153rd Ave,
Suite 300
Madeira Beach, FL 33708
Self-Management » Complications
Search our News Articles Archives for diabetes and health news. Search by word or phrase. The latest article will appear first.
Obesity, Diabetes Drive High Rate of Kidney Failure in U.S.
Posted: Friday, July 21, 2006
Study shows marked difference between Americans and leaner Norwegian patients.


Atorvastatin Lowers Cholesterol, But Does Not Prevent Cardiac Events in Diabetic
Posted: Friday, July 21, 2006
Although atorvastatin therapy led to a significant reduction in mean LDL cholesterol level in patients with type 2 diabetes, there was no significant difference from placebo in cardiac events, such as cardiovascular death and myocardial infarction (MI).




Metabolic Syndrome Predicts Breast Cancer Recurrence
Posted: Friday, July 21, 2006
Metabolic syndrome, especially if associated with elevated testosterone, is "an important prognostic factor" in the recurrence of breast cancer, In a small study 50% of the women with metabolic syndrome developed breast cancer recurrence.


Degree of Obesity Correlates With Mortality Risk
Posted: Friday, July 14, 2006
In women, the risk of all-cause and coronary heart disease mortality continues to increase as body mass index (BMI) rises above 30, according to the latest findings from the Women's Health Initiative (WHI) Observational Study.


New Guidelines Target Diabetic Kidney Disease: Screen at Diagnosis of Type 2 Diabetes
Posted: Friday, July 07, 2006
New guidelines developed for the first time by the Kidney Disease Outcomes Quality Initiative provide detailed information on how to improve clinical outcomes in patients who have both diabetes and chronic kidney disease.


Preop Glycemic Control Decreases Infection Risk
Posted: Friday, July 07, 2006
Tight control of glucose in the postoperative period results in fewer complications, including infections, and decreased mortality in both diabetic and nondiabetic patients.


Children of Diabetics Have Early Artery Disease
Posted: Friday, July 07, 2006
Adult children who have two parents with type 2 diabetes, but who are free from the disease themselves, have early signs of atherosclerosis, the results of a study shows.


Sanofi's Acomplia (rimonabant) Weight Loss Drug Gets EU Approval
Posted: Friday, July 07, 2006
The European Commission has approved 20-mg tablets of rimonabant for use as an adjunct to diet and exercise in the treatment of obese or overweight patients with associated cardiometabolic risk factors such as type 2 diabetes or dyslipidemia.


AHA Dietary and Lifestyle Recommendations Revised June, 2006
Posted: Friday, June 30, 2006
The 2006 AHA diet and lifestyle recommendations include guidelines for a healthy diet; healthy weight; cholesterol, BP, and fasting blood sugar control; use of supplements; physical activity; and avoidance of tobacco.


Children With Type 1 Diabetes Often Experience Depressive Symptoms
Posted: Friday, June 30, 2006
Depressive symptoms are common among children and adolescents with type 1 diabetes, according to researchers, who found evidence of depressive symptoms in 15% of the young diabetics in their study.


Costa Rica Travel Corp. will donate a portion of the proceeds to and is a sponsor of Defeat Diabetes Foundation.
Send your unopened, unexpired test strips to

:


Defeat Diabetes Foundation
150 153rd Ave, Suite 300
Madeira Beach, FL 33708
DDF advertisement
Analyze nutrition content by portion
DDF advertisement