This site complies with the HONcode standard for trustworthy health information:
verify here.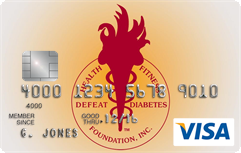 Rewarding for
you and us
Defeat Diabetes Foundation
Defeat Diabetes
Foundation
150 153rd Ave,
Suite 300
Madeira Beach, FL 33708
Self-Management » Drugs
Search our News Articles Archives for diabetes and health news. Search by word or phrase. The latest article will appear first.
Metformin Induces Long-Term Weight Loss in Teens
Posted: Friday, July 07, 2006
Metformin can induce long-term weight loss in obese, non-diabetic adolescents, and could possibly be useful in a regimen to help achieve weight loss in adolescents, who may have developed type 2 diabetes type due to overweight.


Sanofi's Acomplia (rimonabant) Weight Loss Drug Gets EU Approval
Posted: Friday, July 07, 2006
The European Commission has approved 20-mg tablets of rimonabant for use as an adjunct to diet and exercise in the treatment of obese or overweight patients with associated cardiometabolic risk factors such as type 2 diabetes or dyslipidemia.


Statins Prevent Cataracts, Also?
Posted: Friday, June 30, 2006
People taking statins to lower their cholesterol may reap another reward. A new study shows the drugs may also reduce the risk for the most common type of cataract by 60%.


AHA Dietary and Lifestyle Recommendations Revised June, 2006
Posted: Friday, June 30, 2006
The 2006 AHA diet and lifestyle recommendations include guidelines for a healthy diet; healthy weight; cholesterol, BP, and fasting blood sugar control; use of supplements; physical activity; and avoidance of tobacco.


New Drug Galvus Lowers A1c 2.8%
Posted: Friday, June 23, 2006
Galvus, a new once-daily oral treatment option for type 2 diabetes, lowers A1c 2.8% and demonstrates impressive efficacy, especially in patients with poor glycemic control, as well as weight loss benefits in obese patients.


Many Doctors Aren't Treating Diabetes Aggressively Enough
Posted: Thursday, June 15, 2006
FOUR studies find that this is true for patients with high blood pressure, and elevated blood sugar.


Once-Weekly BYETTA (Exenatide) LAR Improves Glucose Control in Patients with Type 2 Diabetes
Posted: Thursday, June 15, 2006
Reduces A1c by 2 points and average weight lose of 8 pounds in 15 weeks.


Ten Thousand Patients Using Levemir Insulin Show Improvements in BG Without Weight Gain
Posted: Thursday, June 15, 2006
Levemir reduced mean A1C levels by 0.54 percent for type 1 and 0.89 percent for type 2 diabetes patients.




Alternative to Carb Counting
Posted: Thursday, June 15, 2006
Study shows an innovative mealtime insulin dosing algorithm provides alternative to carb counting for Type 2's.


Patients Fail To Grasp Importance of Cholesterol Numbers
Posted: Friday, June 09, 2006
A better way to drive home the message is to concentrate on cardiovascular risk-adjusted age-a formula that homes in on the grim fact that, as an example, a 42-year-old man with elevated Framingham Heart Score has the heart of a 70-year-old man.


Costa Rica Travel Corp. will donate a portion of the proceeds to and is a sponsor of Defeat Diabetes Foundation.
Send your unopened, unexpired test strips to

:


Defeat Diabetes Foundation
150 153rd Ave, Suite 300
Madeira Beach, FL 33708
DDF advertisement
Analyze nutrition content by portion
DDF advertisement