This site complies with the HONcode standard for trustworthy health information:
verify here.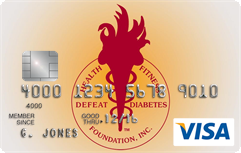 Rewarding for
you and us
Defeat Diabetes Foundation
Defeat Diabetes
Foundation
150 153rd Ave,
Suite 300
Madeira Beach, FL 33708
Self-Management » Drugs
Search our News Articles Archives for diabetes and health news. Search by word or phrase. The latest article will appear first.
Treatment Guidelines Favor Early Metformin Then Insulin for Type 2 Diabetes
Posted: Wednesday, August 09, 2006
Metformin should be prescribed along with lifestyle intervention as soon as patients are diagnosed with type 2 diabetes and if A1c cannot be brought down to below 7%, within 2-3 months, then insulin as the second-line drug.


Study Backs Pill Use for Neonatal Diabetes
Posted: Wednesday, August 09, 2006
The small number of diabetics who were diagnosed early in infancy may be spared a lifetime of insulin shots, according to new research.


Exercise Plus Acarbose Improves Diabetes Control
Posted: Thursday, August 03, 2006
People with type 2 diabetes respond markedly to exercise, and adding acarbose to an exercise regimen significantly improves blood glucose control, exercise alone improve insullin sensitivity by 92 percent.


1 In 5 Youth With Diabetes Has Heart Risk
Posted: Thursday, August 03, 2006
Overall roughly 20 percent of young people with diabetes (92% in those with type 2 and 14% in those with type 1) experience at least two additional cardiovascular disease risk factors, according to a new study.


Diabetes Treatment Benefits Dementia
Posted: Friday, July 28, 2006
Diabetes and pre-diabetic conditions appear to increase the risk of Alzheimer's disease, but drugs that help regulate blood sugar may help patients with dementia as well, researchers report.


New Drug Slows Diabetic Nerve Damage
Posted: Friday, July 28, 2006
The drug, epalrestat, delays the progression of diabetic peripheral neuropathy, as the condition is called, and ameliorates its symptoms.


Atorvastatin Lowers Cholesterol, But Does Not Prevent Cardiac Events in Diabetic
Posted: Friday, July 21, 2006
Although atorvastatin therapy led to a significant reduction in mean LDL cholesterol level in patients with type 2 diabetes, there was no significant difference from placebo in cardiac events, such as cardiovascular death and myocardial infarction (MI).




Evening and Bedtime Second Dose Equal for Long-Acting Insulin Levemir
Posted: Friday, July 14, 2006
Patients who take Levemir (insulin detemir) twice daily can chose a convenient evening time for their second dose.


Acetaminophen Study Sparks Concern Over 4 Gram Dosage
Posted: Friday, July 14, 2006
New research shows signs of liver damage, but even the co-authors differ about what their findings mean for regular users.


Investigational Drug Produces Significant Weight Loss for Obese
Posted: Friday, July 07, 2006
Investigators reported that — Lorcaserin, an investigational drug for the treatment of obesity, produced weight losses between four and 7.9 pounds (1.8 to 3.6 kg) in a 12-week phase IIb dose-ranging study.


Costa Rica Travel Corp. will donate a portion of the proceeds to and is a sponsor of Defeat Diabetes Foundation.
Send your unopened, unexpired test strips to

:


Defeat Diabetes Foundation
150 153rd Ave, Suite 300
Madeira Beach, FL 33708
DDF advertisement
Analyze nutrition content by portion
DDF advertisement