This site complies with the HONcode standard for trustworthy health information:
verify here.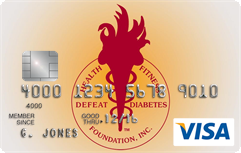 Rewarding for
you and us
Defeat Diabetes Foundation
Defeat Diabetes
Foundation
150 153rd Ave,
Suite 300
Madeira Beach, FL 33708
Self-Management » Drugs
Search our News Articles Archives for diabetes and health news. Search by word or phrase. The latest article will appear first.
Diabetes Drug Also Lowers Blood Pressure
Posted: Wednesday, March 05, 2008
Certain Type 2 diabetes drugs, known as thiazolidinediones (TZDs), are recognized as having the extra benefit of lowering blood pressure. Recent research seems to have come up with an explanation for why this is.


Sitagliptin (Januvia) Plus a Sulfonylurea Increases Risk for Hypoglycemia
Posted: Wednesday, February 27, 2008
The FDA approved safety labeling revisions for sitagliptin tablets (Januvia; Merck & Co, Inc) to advise of the risk for hypoglycemia.


Intranasal Insulin Lowers Food Intake in Men, Improve Memory Function in Women
Posted: Wednesday, February 27, 2008
Insulin administered intranasally, acutely decreases food intake in men but not women and in contrast, the compound improves memory function in women but not men according to a new study.


Low-Dose Aspirin Lowers Risk for All-Cause Mortality in Women
Posted: Wednesday, February 27, 2008
Use of low-dose aspirin is linked to lower risk for all-cause mortality in women, especially older women and those with cardiac risk factors, according to the results of a study.


An Important Endorsement For Medicinal Marijuana
Posted: Tuesday, February 26, 2008
The endorsement, which comes in the form of a 13 page statement documenting the history of medicinal marijuana use, the current understanding of it, and the obstacles being faced in developing the subject further.


Lipoic Acid (ALA) Reduces Atherosclerosis, Weight Gain
Posted: Thursday, February 21, 2008
A new study done with mice has discovered that supplements of lipoic acid can inhibit formation of arterial lesions, lower triglycerides, and reduce blood vessel inflammation and weight gain, all key issues for addressing cardiovascular disease.


Accord Study Stops Intensive Diabetes Management Due To Increase in Deaths
Posted: Thursday, February 14, 2008
Treating to normal blood sugars may cause an increase in death.


Microneedles Enhance Drug Administration With Patches
Posted: Thursday, February 14, 2008
Microneedle technology will increase the availability of medications applicable for transdermal drug delivery, a pain free and patient friendly route of drug administration.


Intensive Insulin Therapy Protects Kidneys In The Critically Ill
Posted: Thursday, February 14, 2008
For critically ill patients, intensive insulin therapy (IIT) to keep blood sugar (glucose) at normal levels reduces the risk of acute kidney injury, reports a new study.


Steno-2 Study Finds Aggressive Diabetes Therapy Lowers Death Risk
Posted: Thursday, February 14, 2008
People with type 2 diabetes who are already showing signs of some kidney damage may be able to significantly lower their risk of death by treating multiple risk factors at once.


Costa Rica Travel Corp. will donate a portion of the proceeds to and is a sponsor of Defeat Diabetes Foundation.
Send your unopened, unexpired test strips to

:


Defeat Diabetes Foundation
150 153rd Ave, Suite 300
Madeira Beach, FL 33708
DDF advertisement
Analyze nutrition content by portion
DDF advertisement