This site complies with the HONcode standard for trustworthy health information:
verify here.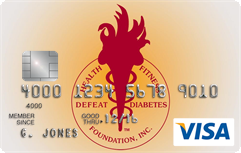 Rewarding for
you and us
Defeat Diabetes Foundation
Defeat Diabetes
Foundation
150 153rd Ave,
Suite 300
Madeira Beach, FL 33708
Self-Management » Drugs
Search our News Articles Archives for diabetes and health news. Search by word or phrase. The latest article will appear first.
Pine Bark Extract May Boost Diabetics' Heart Health and Improve BG
Posted: Thursday, May 22, 2008
Results from a new study suggests that supplements of extracts from French maritime pine bark may reduce blood pressure and the use of blood pressure medication among diabetics.


Lilly Discovers Breakthrough To Control The Hunger Hormone
Posted: Thursday, May 15, 2008
Research points to a possible way to battle obesity. Lilly has discovered a hormone, made in the stomach, which tells the brain it's time to eat.


Blocked Brain Enzyme Decreases Appetite and Promotes Weight Loss
Posted: Thursday, May 15, 2008
A team at DukeUniversityMedicalCenter was able to tone down appetite and promote weight loss, while improving the body's ability to handle blood sugar levels by blocking a brain enzyme, CaMKK2.


Young People Often Link Alcohol And Drugs To Sex
Posted: Sunday, May 11, 2008
Many young males and females are taking drugs and drinking alcohol with the specific intention of increasing the likelihood and enjoyment of sexual activities, according to a recent study.


Coversyl® Protects Hypertensive Patients Against New-Onset Diabetes
Posted: Wednesday, May 07, 2008
New analysis of a landmark study data Identifies major predictors of new-onset diabetes (NOD) among hypertensives. Of 19,257 randomized patients in the study, 14,120 were considered "at risk" of developing diabetes at baseline, and 1,366 (9.7%) subsequently developed NOD during follow-up (median duration, 5.5 years).


TZD's Triple The Risk for Fracture
Posted: Wednesday, May 07, 2008
A widely used class of diabetes medications appears to be associated with an increased risk for fractures, according to a new report in the Archives of Internal Medicine.


Family Physicians Can Successfully Initiate Insulin Therapy
Posted: Wednesday, May 07, 2008
In a randomized trial of patient-titrated insulin glargine with family physicians was compared with standard oral therapy.


Statins Reduce Blood Pressure
Posted: Tuesday, April 29, 2008
The medications known as statins, typically prescribed to lower blood cholesterol levels, may also modestly reduce blood pressure, according to a new report in JAMA.


Aspirin Increases Production of Insulin?
Posted: Tuesday, April 29, 2008
Obesity is strongly connected to insulin resistance and the eventual development of type 2 diabetes, but taking aspirin might help limit this progression. A new study has found that for "healthy" obese people, "aspirin-like compounds" can increase the production of insulin, reducing the risk of developing insulin resistance.


Diabetic Child Dies While Parents Pray
Posted: Tuesday, April 29, 2008
Madeleine Neumann, an 11 year old type 1 diabetic, died March 23rd due to lack of treatment for her condition. Her parents, Dale and Leilani Neumann, viewed their daughters worsening condition as "a test of faith," and instead of getting her medical help, let her die while they prayed. The parents have been charged with second-degree reckless homicide and face up to 25 years in prison.


Costa Rica Travel Corp. will donate a portion of the proceeds to and is a sponsor of Defeat Diabetes Foundation.
Send your unopened, unexpired test strips to

:


Defeat Diabetes Foundation
150 153rd Ave, Suite 300
Madeira Beach, FL 33708
DDF advertisement
Analyze nutrition content by portion
DDF advertisement