This site complies with the HONcode standard for trustworthy health information:
verify here.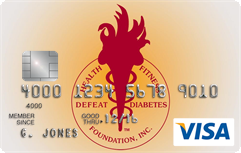 Rewarding for
you and us
Defeat Diabetes Foundation
Defeat Diabetes
Foundation
150 153rd Ave,
Suite 300
Madeira Beach, FL 33708
Self-Management » Insulin
Search our News Articles Archives for diabetes and health news. Search by word or phrase. The latest article will appear first.
Roche Diagnostics Announces Launch of ACCU-CHEK® Spirit Insulin Pump System
Posted: Thursday, October 19, 2006
New system provides more options for insulin pump users.


Exenatide As Effective As Insulin
Posted: Thursday, October 12, 2006
Patients on exenatide lost weight, while insulin patients gained weight.


Role of Blood Glucose Self-Monitoring in Medicare Patients with Type 2 Diabetes
Posted: Thursday, October 12, 2006
The Centers for Medicare and Medicaid Services is questioning whether or not Patients with Type 2 Diabetes benefit from self-monitoring of their blood glucose and should they pay for monitor and strips.


EASD Recommends Earlier Insulin Therapy, Don't Wait 4-6 years!
Posted: Thursday, September 28, 2006
A Consensus Report launched at the annual meeting of the European Association for the Study of Diabetes, in Copenhagen, Denmark, is calling for urgent action to drastically improve the management of diabetes, particularly urging the increased acceptance of insulin. All patients with Type 2 diabetes, if they live long enough will require insulin.


Exubera Works Even with Cold or Flu-Study
Posted: Thursday, September 21, 2006
A new form of insulin which is inhaled rather than injected works even if patients have a respiratory infections or are exposed to passive cigarette smoke.


New Positive Data On Levemir, NovoRapid
Posted: Thursday, September 21, 2006
Levemir improves glucose control without weight gain and hypoglycemia.


New Wireless Device Aids in Diabetes Treatment
Posted: Wednesday, August 23, 2006
Using the close-proximity wireless communications standard known as near-field communications (NFC) the device will link glucometers and insulin pumps.


Inhaled Insulin Effective Therapy for Poorly Controlled Type 2 Diabetes
Posted: Thursday, August 17, 2006
Inhaled human insulin (Exubera) is as effective as glibenclamide as adjunctive therapy in patients with type 2 diabetes.


More Then One-Third of Medicaid Patients Don't Take Their Type 2 Drugs Properly
Posted: Thursday, August 17, 2006
Patients on metformin, regardless of race, were 62 percent less likely to adhere to their regimen.


Cognitive Dysfunction Linked With Poor Diabetes Control in Elderly
Posted: Thursday, August 17, 2006
Elderly diabetics with poor glucose control have a high prevalence of undiagnosed cognitive dysfunction, depression and functional disabilities.


Costa Rica Travel Corp. will donate a portion of the proceeds to and is a sponsor of Defeat Diabetes Foundation.
Send your unopened, unexpired test strips to

:


Defeat Diabetes Foundation
150 153rd Ave, Suite 300
Madeira Beach, FL 33708
DDF advertisement
Analyze nutrition content by portion
DDF advertisement