This site complies with the HONcode standard for trustworthy health information:
verify here.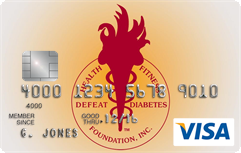 Rewarding for
you and us
Defeat Diabetes Foundation
Defeat Diabetes
Foundation
150 153rd Ave,
Suite 300
Madeira Beach, FL 33708
Self-Management » Other Diseases
Search our News Articles Archives for diabetes and health news. Search by word or phrase. The latest article will appear first.
Diabetes, Smoking Are Risk Factors for Leg Artery Problems
Posted: Friday, June 09, 2006
Study finds differences in difficulties with small and large arteries.


Type 2 Diabetes Teens Have Higher Complication Risk Then Type 1's
Posted: Friday, June 09, 2006
Young people with type 2 diabetes are more likely to have high blood pressure and signs of kidney damage than their counterpart who have type 1 diabetes, even though type 2 diabetic have had the disease for a much shorter time.


Americans Need More Help Managing Diabetes
Posted: Friday, June 09, 2006
U.S. patients and doctors alike show a surprising level of ignorance about diabetes and are not doing nearly enough to manage the condition, diabetes experts said.


Pollution Increases Risks in People with Diabetes
Posted: Friday, June 02, 2006
People with diabetes, heart failure, and chronic obstructive pulmonary disease are at increased risk of death when they are exposed to particulate air pollution, for one or more years.




Type 2 Diabetes An 80% Risk Factor for Colorectal Tumors in Women
Posted: Friday, June 02, 2006
Women with type 2 diabetes have an 80% increased risk of colorectal adenoma compared with non-diabetics, a team from Washington University in St. Louis, Missouri, reported.




Outside Jobs Reward Mothers with Paychecks and Thinner Waists
Posted: Friday, June 02, 2006
The women who bring home the bacon as well as fry it in the pan are likely to be thinner and healthier than their stay-at-home counterparts, according to researchers.




Obesity Triples the Risk of Chronic Kidney Failure
Posted: Friday, June 02, 2006
According to the results of a new study, obesity is an important and potentially preventable risk factor for chronic renal failure (CRF). A BMI of 25 or higher triples the risk of chronic kidney failure.




Replacing Red Meat With Chicken Helpful in Type 2 Diabetes With Macroalbuminuria
Posted: Tuesday, May 30, 2006
The withdrawal of red meat from the diet, either by replacing it with chicken or by following a lactovegetarian LPD [low-protein diet], promotes a beneficial effect on renovascular and cardiovascular risk factors associated with DN [diabetic nephropathy] in patients with type 2 diabetes and macroalbuminuria.


Some Blood Pressure Meds May Raise Diabetes Risk
Posted: Tuesday, May 30, 2006
Diuretics and beta-blockers, used to treat hypertension, are associated with an increased risk of developing type 2 diabetes, new findings indicate.




FDA Approves Pfizer's New Stop Smoking Drug CHANTIX
Posted: Tuesday, May 30, 2006
The FDA has approved a stop-smoking drug by Pfizer that satisfies nicotine cravings and diminishes the satisfaction of smoking to prevent relapse, the agency reported.




Costa Rica Travel Corp. will donate a portion of the proceeds to and is a sponsor of Defeat Diabetes Foundation.
Send your unopened, unexpired test strips to

:


Defeat Diabetes Foundation
150 153rd Ave, Suite 300
Madeira Beach, FL 33708
DDF advertisement
Analyze nutrition content by portion
DDF advertisement