This site complies with the HONcode standard for trustworthy health information:
verify here.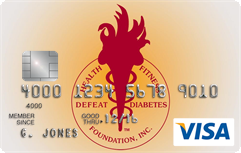 Rewarding for
you and us
Defeat Diabetes Foundation
Defeat Diabetes
Foundation
150 153rd Ave,
Suite 300
Madeira Beach, FL 33708
Self-Management » Other Diseases
Search our News Articles Archives for diabetes and health news. Search by word or phrase. The latest article will appear first.
Just Slightly Reducing Sugar Intake, Increasing Fiber Consumption Reduces Type 2 Diabetes Risk for Hispanic Teenagers
Posted: Tuesday, April 21, 2009
Individuals who reduced added sugar intake by the equivalent of 1 can of soda per day or increased fiber intake by the equivalent of a cup of beans showed improvements in key risk factors for Type 2 diabetes, specifically in insulin secretion and visceral fat.


Stress Tests Unnecessary for Many Diabetics
Posted: Sunday, April 19, 2009
While diabetes is a major risk factor for heart disease, tests which determine immediate heart status, namely stress tests, are expensive and often lead to more invasive procedures. A recent study has concluded that unless in a markedly high risk group (diabetics with either family history of heart disease, or with angina), these tests are not worth the cost and discomfort.


Laughter Lowers Heart Disease Risk in Diabetics
Posted: Saturday, April 18, 2009
Laughing and being happy, accompanied by standard diabetic treatment, appears to help raise good cholesterol, lower inflammation, and decrease risk for cardiovascular disease (CVD).


Male Hearts Overwork Around Cigarette, Cooking Oil and Wood Smoke
Posted: Friday, April 17, 2009
Exposure to cigarette smoke and general pollutants is known to be connected to cardiovascular disease (CVD) in both men and women, but this connection was thought to only exist through long-term exposure. A recent study has shown that not only cigarette smoke, but cooking oil and wood smoke as well, intensifies male cardiovascular response, through short-term exposure.


Obesity and Diabetes Can Increase the Risk for Restless Legs Syndrome
Posted: Wednesday, April 15, 2009
The research found men and women with a body mass index (BMI) score over 30 were nearly one-and-a-half times more likely to have RLS than people...


Pre-Natal Nutrition Essential to Preventing Future Disease in Offspring
Posted: Monday, April 13, 2009
Women consuming unhealthy diets during pregnancy put their child at risk for numerous future health problems, suggests a recent study. Diabetes, cardiovascular disease (CVD), obesity, and stunted growth, were seen to be the most prevalent complications developed in animal models, where the mother's had poor nutrition.


Olive Oil Compound Protects Against Heart Disease
Posted: Saturday, April 11, 2009
Already known to have general antioxidant properties, a specific antioxidant compound within olive oil has recently been identified, that may explain why people whose diets are high in olive oil have a lower incidence of cardiovascular disease (CVD).


Irregular Heart Beats in Men Linked to "Bigness" in Youth
Posted: Saturday, April 04, 2009
Men who were "big" in their youth, suffer from an increased incidence of abnormal heart rhythm's later in life. "Big" in this case describes stature and muscle mass, as well as weight, making this a more novel study linking seemingly healthy (non-obese) large bodies to heart problems.


Elderly Diabetics at Risk for Gangrene
Posted: Sunday, March 29, 2009
Gangrene, the nasty condition known to cause black and green limbs due to infection and a leading cause of amputations, and most recognized as a product of war wounds or conditions, is now being mentioned as a risk for elderly diabetics. With both the number of elderly, and the incidence of diabetes, rising in the United States, this is potentially troubling news that needs to be addressed.


African-Americans Less Prone to Fatty Liver Disease
Posted: Saturday, March 28, 2009
Despite being at higher risk for obesity, diabetes and heart disease, African-Americans are in fact at lower risk for fatty liver disease. In a recent study, which compared Hispanics (whom are also at higher risk for obesity, diabetes and heart disease) and African-Americans, it was observed that due to differing locations of fat storage in the body, African-Americans have a significantly lower incidence of fatty liver disease.


Costa Rica Travel Corp. will donate a portion of the proceeds to and is a sponsor of Defeat Diabetes Foundation.
Send your unopened, unexpired test strips to

:


Defeat Diabetes Foundation
150 153rd Ave, Suite 300
Madeira Beach, FL 33708
DDF advertisement
Analyze nutrition content by portion
DDF advertisement