This site complies with the HONcode standard for trustworthy health information:
verify here.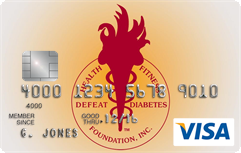 Rewarding for
you and us
Defeat Diabetes Foundation
Defeat Diabetes
Foundation
150 153rd Ave,
Suite 300
Madeira Beach, FL 33708
Self-Management » Prevention
Search our News Articles Archives for diabetes and health news. Search by word or phrase. The latest article will appear first.
High-Fat Diet During Pregnancy Programs Child for Future Diabetes
Posted: Saturday, June 11, 2011
A high-fat diet during pregnancy may program a woman's baby for future diabetes, even if she herself is not obese or diabetic.


Broccoli Sprouts Have Benefits for Diabetes Patients
Posted: Sunday, June 05, 2011
Broccoli sprouts may boost antioxidant defenses in people with diabetes.


How Important Is Fat Distribution?
Posted: Sunday, June 05, 2011
In obese individuals, the distribution of adipose tissue both on the body, and in the liver and skeletal muscle is an important predictor of insulin sensitivity.


First Lady, Agriculture Secretary Launch MyPlate Icon as a New Reminder to Help Consumers to Make Healthier Food Choices
Posted: Thursday, June 02, 2011
First Lady Michelle Obama and Agriculture Secretary Tom Vilsack today unveiled the federal government's new food icon, MyPlate, to serve as a reminder to help consumers make healthier food choices.


Onions, Green Tea and Olive Leaf Helps Tackle Obesity
Posted: Monday, May 30, 2011
A biomedical professor has found that onions, green tea and olive leaf extract can fight obesity and its related diseases such as heart disease, diabetes and fatty liver, even when a high-fat and high-carbohydrate diet is indulged in.


New Study Pushes to Expand 'Prediabetes' Label
Posted: Monday, May 30, 2011
Having normal blood sugar levels is no guarantee against developing type 2 diabetes down the road, according to researchers. What should we do with a person with a fasting blood sugar on the higher end of normal between 91-99 mg/dL who has a two-fold difference in risk of developing diabetes?


Low-Dose Aspirin Helps Heart Only in Some Diabetes Patients
Posted: Monday, May 30, 2011
Low-dose aspirin is predominantly of value in reducing atherosclerotic events in patients with less advanced diabetes.


Gastric Bypass Increases Risk for Alcohol Abuse
Posted: Monday, May 23, 2011
Patients who undergo gastric bypass surgery are at greater risk for alcohol abuse than similar obese patients undergoing restrictive procedures.


Americans Not Working Hard Enough
Posted: Monday, May 23, 2011
Despite repeated calls over the years by public health officials for people to increase exercise and physical activity, Americans are walking and cycling only a little more now than they were a decade ago.


Structured Exercise Controls Blood Sugar
Posted: Saturday, May 14, 2011
Structured exercise programs comprising aerobics, resistance training or both helps people with Type 2 diabetes control blood sugar levels, and although physical exercise advice by itself does not appear to make any difference, when combined with dietary advice it does.


Costa Rica Travel Corp. will donate a portion of the proceeds to and is a sponsor of Defeat Diabetes Foundation.
Send your unopened, unexpired test strips to

:


Defeat Diabetes Foundation
150 153rd Ave, Suite 300
Madeira Beach, FL 33708
DDF advertisement
Analyze nutrition content by portion
DDF advertisement