This site complies with the HONcode standard for trustworthy health information:
verify here.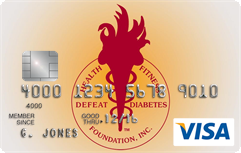 Rewarding for
you and us
Defeat Diabetes Foundation
Defeat Diabetes
Foundation
150 153rd Ave,
Suite 300
Madeira Beach, FL 33708
Self-Management » Prevention
Search our News Articles Archives for diabetes and health news. Search by word or phrase. The latest article will appear first.
Minor Leg Injuries: A Common Cause of Blood Clots
Posted: Wednesday, January 30, 2008
Individuals suffering minor leg injuries are at increased risk for blood clots, a recent study shows. This risk applies primarily to deep venous thrombosis (DVT - a blood clot in the leg), and pulmonary embolisms (a clot that has traveled to the lungs) were studied as well.


Gastric Banding Achieves Diabetes Remission
Posted: Wednesday, January 23, 2008
Preliminary research indicates that obese patients with type 2 diabetes who had gastric banding surgery lost more weight and had a higher likelihood of diabetes remission compared to patients who used conventional methods for weight loss and diabetes control, according to a new study.


Link Between Vitamin E and Decline in Physical Function
Posted: Wednesday, January 23, 2008
Low serum concentration of vitamin E, an indication of poor nutrition, is associated with physical decline for older persons, according to a study in the January 23 issue of JAMA.


Statins for Diabetics - More Evidence
Posted: Wednesday, January 23, 2008
A new meta-analysis, combining data on more than 18,000 diabetic patients across 14 trials, helps support the current wisdom that all diabetic patients at "sufficiently high risk" for vascular events can benefit from statins.


Key to a Long Life - Staying Active and Drinking Moderately
Posted: Wednesday, January 23, 2008
Both physical activity and a moderate alcohol intake are important to lower the risk of fatal ischemic heart disease (IHD) and all-cause mortality, a new study shows.


Healthy Lifestyle Choices Shown To Increase Life Expectancy
Posted: Tuesday, January 22, 2008
Not smoking, eating five servings or more of fruits and vegetables per day, drinking alcohol only in moderation (0-1.5 drinks per day), and maintaining a high level of physical activity are well known to be healthy lifestyle choices. A recent study at the University of Cambridge, England, has helped quantitatively show just how beneficial maintaining these four lifestyle choices is.


Lack of Deep Sleep Possible Cause of Type 2 Diabetes
Posted: Monday, January 21, 2008
A recent study at the University of Chicago has found a direct connection between insufficient non-rapid eye movement (NREM) sleep, also known as slow-wave sleep (SWS), and type 2 diabetes. This is the first study of its kind.


Health Risks and Precautions of Hookah Smoking
Posted: Monday, January 21, 2008
Hookah smoking, a past-time in many middle eastern countries, as well as India, has recently become a worldwide social phenomena, especially among college youths. With increased popularity comes increased concern though, and recent studies have been conducted to demonstrate the negative health effects that hookah smoking produces.


Low Levels of Vitamin D May Lead To Heart Disease
Posted: Thursday, January 17, 2008
Besides being important in maintaining healthy bones, substantial levels of Vitamin D have recently been shown to be important in preventing cardiovascular disease (CVD).


Aspirin a Day Yes or No?
Posted: Tuesday, January 15, 2008
Is an aspirin a day good for you, and how much should you take?


Costa Rica Travel Corp. will donate a portion of the proceeds to and is a sponsor of Defeat Diabetes Foundation.
Send your unopened, unexpired test strips to

:


Defeat Diabetes Foundation
150 153rd Ave, Suite 300
Madeira Beach, FL 33708
DDF advertisement
Analyze nutrition content by portion
DDF advertisement