This site complies with the HONcode standard for trustworthy health information:
verify here.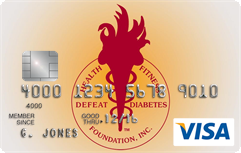 Rewarding for
you and us
Defeat Diabetes Foundation
Defeat Diabetes
Foundation
150 153rd Ave,
Suite 300
Madeira Beach, FL 33708
Self-Management » Prevention
Search our News Articles Archives for diabetes and health news. Search by word or phrase. The latest article will appear first.
Why Cranberry Juice Prevents Urinary Tract Infections
Posted: Tuesday, July 22, 2008
Though never fully scientifically explained in the past, many people, including some doctors, recommend drinking cranberry juice as a measure to prevent urinary tract infections. The explanation for this positive effect has recently been explained by researchers, validating the simple approach.



Community Specific Nutrition Programs Best for Diabetes Prevention
Posted: Thursday, July 17, 2008
Different cultures, genders, minority groups, and social classes, naturally have different diets. Most nutritional education is based on general ideas believed to apply to all diets though, which might limit the effectiveness of the education for certain groups. A recent study has shown that diet-education tailored to a certain group or communities likely diet is most effective in preventing and controlling type 2 diabetes, a condition closely linked to diet.


Diabetes a Cause of Tuberculosis in Developing Countries
Posted: Tuesday, July 15, 2008
A recent study indicates that diabetes increases the likelihood of developing active tuberculosis (TB). This result is most important for developing countries, where TB is common and diabetes is on the rise.


A Superior Alternative to the Stethoscope
Posted: Saturday, July 12, 2008
The stethoscope is perhaps the most identifiable symbol of a medical doctor, but it might soon become obsolete. A new study has applied a digital, mathematical approach to diagnosing heart problems, and it appears to be more effective in this task than the typical doctor-stethoscope combination.


New AHA Obesity Statement
Posted: Friday, July 11, 2008
AHA statement urges clinicians to think beyond clinical treatment and prevention and to emphasize nutrition and physical activity, life-style modification.


Eating Fruit Can Increase Risk of Heart Disease and Diabetes?
Posted: Friday, July 11, 2008
Researchers found that fruit sugars, known as fructose, are more likely than other types of sugar to cause fat around the middle, which increases the risk of heart disease and diabetes.


Drinking 4-5 Cups of Coffee Daily May Increase Lifespan
Posted: Friday, July 11, 2008
A new study just published in the Annals of Internal Medicine suggests that those people who regularly indulge in their favorite coffee beverage may live longer than those who don't.


Slow Exercise Shown to Benefit Menopausal Women
Posted: Monday, July 07, 2008
As one ages, strenuous exercise becomes increasingly more difficult. According to a recent study, a new exercise regimen that involves slow and deliberate movements with fewer repetitions, appears to be more beneficial for menopausal women than more conventional exercise regimens. This finding might translate over to other individuals of advanced age.


Unhealthy Diet During Pregnancy Could Have Long Term Effects on Offspring
Posted: Friday, July 04, 2008
In addition to drinking, smoking, and doing drugs, eating an unhealthy diet while pregnant could have long term effects on one's offspring. A recent study suggests that serious conditions such as heart disease and diabetes develop more often when one's mother consumes unhealthy foods while pregnant.


Green Tea Helps Prevent Heart Disease Risk Factor
Posted: Friday, July 04, 2008
The dysfunction of certain cells that line the circulatory system is known to help lead to a progression of heart disease. Green tea consumption was found in a recent study to help prevent this heart disease risk factor.


Costa Rica Travel Corp. will donate a portion of the proceeds to and is a sponsor of Defeat Diabetes Foundation.
Send your unopened, unexpired test strips to

:


Defeat Diabetes Foundation
150 153rd Ave, Suite 300
Madeira Beach, FL 33708
DDF advertisement
Analyze nutrition content by portion
DDF advertisement