This site complies with the HONcode standard for trustworthy health information:
verify here.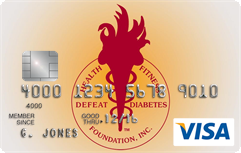 Rewarding for
you and us
Defeat Diabetes Foundation
Defeat Diabetes
Foundation
150 153rd Ave,
Suite 300
Madeira Beach, FL 33708
Self-Management » Prevention
Search our News Articles Archives for diabetes and health news. Search by word or phrase. The latest article will appear first.
Carrying More Fat in Thighs and Rear Is Good for You
Posted: Sunday, January 24, 2010
A new study suggests that people carrying their body fat in their backside and thighs enjoy some extra protection against diabetes, heart disease and other health problems associated with obesity.


Less Sleep for Kids Means Higher Blood Sugars
Posted: Sunday, January 24, 2010
Young children may be more apt to have high blood sugar, a precursor to diabetes, if they average 8 hours or less of sleep a night, report researchers.


Effects of Diet on Diabetes Risk Varies by Ethnicity
Posted: Sunday, January 24, 2010
Diets heavy in meat and fat seem to raise the risk of diabetes, though the effects of this and other diet patterns may vary by ethnicity and sex, a new study finds.


Siblings Key in Gestational Diabetes Risk
Posted: Sunday, January 24, 2010
A family history of diabetes increases a woman's risk of developing gestational diabetes, a new study confirms.


Dietary Fiber Can Help Prevent Body Weight and Waist Circumference Gain
Posted: Sunday, January 17, 2010
tary fiber may help prevent gain in body weight and waist circumference, according to the results of a prospective cohort study.


Type 2 Diabetes and Major Depression Increase Risk for Significant CVD
Posted: Sunday, January 03, 2010
Adults with Type 2 diabetes who have major depression face a greater risk for life-altering microvascular and macrovascular complications regardless of their self-care habits or the degree to which their disease is controlled, according to a study.


Regaining Normal Glucose Function in Patients with Prediabetes
Posted: Sunday, January 03, 2010
Diabetes prevention likely resides in the restoration of Normal Glucose Regulation (NGR) rather than in the maintenance of a high-risk state, such as pre-diabetes. Therefore, it is encouraging to note that nearly one quarter of the study participants achieved NGR within the 3-year study window. Over half of those patients did so in the first year, so for the most part, those who succeed in having NGR restored will do so relatively quickly.


Reducing TV Time Helps Adults Burn More Calories
Posted: Sunday, January 03, 2010
Adults who used an electronic lock-out system to reduce their television time by half did not change their calorie intake but did expend more energy over a three-week period.


Glycemic Index Education Leads to Better Diabetes Control
Posted: Sunday, December 27, 2009
Nine weeks of education about the glycemic index in foods is enough to encourage adults with Type 2 diabetes to adopt better dietary habits that result in improvements to their health, recent research suggests.


High Testosterone in Women Linked with Insulin Resistance and CVD
Posted: Sunday, December 27, 2009
In postmenopausal women, high testosterone levels increase the risk for insulin resistance, metabolic syndrome, and coronary heart disease, a new study shows.


Costa Rica Travel Corp. will donate a portion of the proceeds to and is a sponsor of Defeat Diabetes Foundation.
Send your unopened, unexpired test strips to

:


Defeat Diabetes Foundation
150 153rd Ave, Suite 300
Madeira Beach, FL 33708
DDF advertisement
Analyze nutrition content by portion
DDF advertisement