This site complies with the HONcode standard for trustworthy health information:
verify here.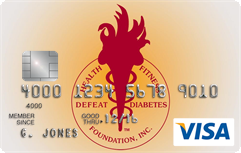 Rewarding for
you and us
Defeat Diabetes Foundation
Defeat Diabetes
Foundation
150 153rd Ave,
Suite 300
Madeira Beach, FL 33708
Self-Management » Risks
Search our News Articles Archives for diabetes and health news. Search by word or phrase. The latest article will appear first.
Strength Training Can Prevent the Onset of Diabetes
Posted: Thursday, August 03, 2006
Study showed that overweight teenage boys who lifted weights twice per week for 16 weeks significantly reduced their insulin resistance.


People With a Sweet Tooth Eat More Fruit, Study Finds
Posted: Friday, July 28, 2006
People who like sweets eat more fruit than salty-snack lovers, and people who love fruit eat more sweets than vegetable lovers do, according to two Cornell University analyses.


Millions of Teens Have Precursor for Diabetes
Posted: Friday, July 28, 2006
Prevalence of diabetes and impaired fasting glucose levels among US adolescents.


Diabetes Treatment Benefits Dementia
Posted: Friday, July 28, 2006
Diabetes and pre-diabetic conditions appear to increase the risk of Alzheimer's disease, but drugs that help regulate blood sugar may help patients with dementia as well, researchers report.


Diabetes Increasingly Prevalent in Heart Failure
Posted: Friday, July 28, 2006
The prevalence of diabetes mellitus is increasing among older persons with heart failure, and diabetes is a significant independent risk factor for death in these patients.


Gene Variant "Powerful Predictor" of Type 2 Diabetes
Posted: Friday, July 28, 2006
But lifestyle changes, such as exercise, counteract effects of this gene, study suggests.


Gastric Bypass Superior to Banding for Super Obese
Posted: Friday, July 28, 2006
For super morbidly obese patients, Roux-en-Y gastric bypass surgery is a better approach than gastric banding, according to researchers.


Sweet News for Consumers of Sugar Substitutes
Posted: Friday, July 28, 2006
Sugar substitutes receive a strong endorsement this month from the U.S. Food and Drug Administration.


Diabetic Women at Higher Risk For Hip Fracture Need Prevention Strategy
Posted: Friday, July 21, 2006
Having type 2 diabetes for 12 or more years was associated with a three-times higher risk of hip fracture.




Care of Gums Improves Blood Glucose Control
Posted: Friday, July 21, 2006
Standard treatment for moderately inflamed gums around the teeth -- periodontitis -- can help people with diabetes keep their blood sugar levels under contro, dropping A1c 1.5 points.


Costa Rica Travel Corp. will donate a portion of the proceeds to and is a sponsor of Defeat Diabetes Foundation.
Send your unopened, unexpired test strips to

:


Defeat Diabetes Foundation
150 153rd Ave, Suite 300
Madeira Beach, FL 33708
DDF advertisement
Analyze nutrition content by portion
DDF advertisement