This site complies with the HONcode standard for trustworthy health information:
verify here.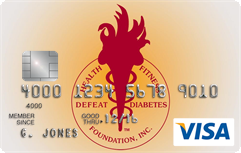 Rewarding for
you and us
Defeat Diabetes Foundation
Defeat Diabetes
Foundation
150 153rd Ave,
Suite 300
Madeira Beach, FL 33708
Self-Management » Women
Search our News Articles Archives for diabetes and health news. Search by word or phrase. The latest article will appear first.
Vegetables Protect Unborn Child Against Diabetes
Posted: Monday, November 09, 2009
New evidence is emerging for how important it is for pregnant women to eat good, nutritious food. Expecting mothers who eat vegetables every day seem to have children who are less likely to develop Type 1 diabetes, according to a new study from the Sahlgrenska Academy at the University of Gothenburg, Sweden.


Fatty Liver Risk Doubled with Hypothyroidism
Posted: Monday, November 09, 2009
Patients with nonalcoholic fatty liver disease (NAFLD) have a twofold increased risk of hypothyroidism, including a five-fold greater risk among women, data from a retrospective case-control study showed.


Updated 2009 Diabetes Prevalence and Diagnosis in US by States
Posted: Wednesday, October 21, 2009
The numbers are in and it looks like we have not improved and it will get worse.


"Good" Fats Trim Body Fat in Diabetic Women
Posted: Wednesday, October 21, 2009
The results of a new study shows that eating certain kinds of fats may actually help obese women with diabetes trim some body fat.


Diabetes-Induced Changes in Vaginal Structure
Posted: Wednesday, October 21, 2009
"Women with diabetes experience diminished genital arousal, reduced vaginal lubrication, vaginal atrophy, dyspareunia, and increased infections.


Lower Cut-Offs Needed in Screening for Gestational Diabetes
Posted: Wednesday, October 14, 2009
Some women who test negative for gestational diabetes on glucose challenge and glucose tolerance tests are still at significant risk of developing Type 2 diabetes and hypertension 15 years later.


Low Rates of Postpartum Diabetes Screening
Posted: Wednesday, October 14, 2009
The rate of postpartum diabetes screening is low, according to the results of a retrospective cohort study.


Irregular Heartbeat Risk Higher in Women with Type 2 Diabetes
Posted: Wednesday, October 07, 2009
Women with Type 2 diabetes have a 26 percent increased risk of developing atrial fibrillation, a potentially life-threatening irregular heartbeat, new findings suggest. The reason behind the gender difference isn't clear, researchers say.


Treating Mild Gestational Diabetes Reduces Serious Birthing Problems
Posted: Wednesday, September 30, 2009
Treating pregnant women for mild gestational diabetes resulted in fewer cesarean sections and other serious birthing problems associated with larger than average babies, according to a recent study.


Increased Risk for PAD for Women with Metabolic Syndrome
Posted: Wednesday, September 23, 2009
Metabolic syndrome (MetS) in women is associated with an increased risk for future symptomatic peripheral artery disease (PAD), according to the results of a prospective cohort study.


Costa Rica Travel Corp. will donate a portion of the proceeds to and is a sponsor of Defeat Diabetes Foundation.
Send your unopened, unexpired test strips to

:


Defeat Diabetes Foundation
150 153rd Ave, Suite 300
Madeira Beach, FL 33708
DDF advertisement
Analyze nutrition content by portion
DDF advertisement