This site complies with the HONcode standard for trustworthy health information:
verify here.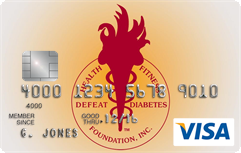 Rewarding for
you and us
Defeat Diabetes Foundation
Defeat Diabetes
Foundation
150 153rd Ave,
Suite 300
Madeira Beach, FL 33708
Self-Management » Women
Search our News Articles Archives for diabetes and health news. Search by word or phrase. The latest article will appear first.
Breast-Feeding Lowers Mom's Risk of Diabetes
Posted: Thursday, October 05, 2006
Breast-feeding your baby can cut your risk of developing type 2 diabetes by 15% a year and reduce the risk of breast and ovarian cancer.


Gestational Diabetes Increases the Risk of Cardiovascular Disease
Posted: Thursday, August 31, 2006
Among women with a family history of type 2 diabetes, those with prior GDM were more likely to have CVD risk factors.


Aerobic Exercise Reduces Blood Pressure
Posted: Wednesday, August 23, 2006
Exercise is good for your blood pressure -- no matter your age, weight, race or gender. And it really doesn't matter whether you get exercise from a brisk walk, a fast run or few laps in the pool; the results are equally as good.


Just Moderate Adiposity at Age 18 Is Associated with Twice the Risk of Premature Death
Posted: Wednesday, August 23, 2006
During 12 years of follow-up, the risk ratio was 1.66 for a BMI of 25.0 to 29.9.


Cardiovascular Risk Higher for Women Than Men With Type 2 Diabetes
Posted: Wednesday, August 23, 2006
Women with type 2 diabetes face a higher risk of cardiovascular disease than do men with type 2 diabetes.


Diabetes in Pregnancy Does Not Motivate to Better Health
Posted: Wednesday, August 23, 2006
They have less healthy diets and are more likely to smoke than women whose pregnancies were free of diabetes, a large new study shows.


Diabetic Women at Higher Risk For Hip Fracture Need Prevention Strategy
Posted: Friday, July 21, 2006
Having type 2 diabetes for 12 or more years was associated with a three-times higher risk of hip fracture.




Women with Type 2 Diabetes at Greater Risk for Glaucoma
Posted: Friday, July 21, 2006
Women with type 2 diabetes have a nearly twofold increased risk of developing primary open-angle glaucoma, the most common form of the disease.


Diabetes Has Protective Effect on Bone Density
Posted: Friday, July 21, 2006
Type 2 diabetes mellitus is associated with significantly lower bone turnover and higher results on bone ultrasound measurements, even in a largely vitamin-D-deficient, elderly, female nursing home population.


Metabolic Syndrome Predicts Breast Cancer Recurrence
Posted: Friday, July 21, 2006
Metabolic syndrome, especially if associated with elevated testosterone, is "an important prognostic factor" in the recurrence of breast cancer, In a small study 50% of the women with metabolic syndrome developed breast cancer recurrence.


Costa Rica Travel Corp. will donate a portion of the proceeds to and is a sponsor of Defeat Diabetes Foundation.
Send your unopened, unexpired test strips to

:


Defeat Diabetes Foundation
150 153rd Ave, Suite 300
Madeira Beach, FL 33708
DDF advertisement
Analyze nutrition content by portion
DDF advertisement