This site complies with the HONcode standard for trustworthy health information:
verify here.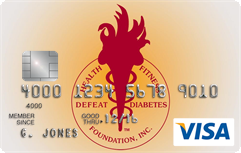 Rewarding for
you and us
Defeat Diabetes Foundation
Defeat Diabetes
Foundation
150 153rd Ave,
Suite 300
Madeira Beach, FL 33708
Self-Management » Women
Search our News Articles Archives for diabetes and health news. Search by word or phrase. The latest article will appear first.
Sleep Expert Issues Wake Up Call To Women Who Snore-Diabetes Is A Risk
Posted: Thursday, March 01, 2007
New research shows that snoring doesn't have to be loud to cause health problems especially in women, according to sleep expert and Professor of Medicine at the University of Sydney, Colin Sullivan. FDA


Snoring Women Have an Increased Risk for Diabetes
Posted: Thursday, March 01, 2007
"People with type 2 diabetes should consider they may have, or be at risk of sleep apnea."


Women Who Diet Severely More Likely to Have Children Prone to Diabetes
Posted: Thursday, February 08, 2007
"When malnutrition occurs to women of childbearing age, their offspring will inherit abnormal mitochondrion."


Mild Gestational Diabetes Raises Risk of Cryptorchidism
Posted: Friday, February 02, 2007
Minor elevations in glucose during pregnancy are associated with a significantly increased risk of having an infant with an abnormal testicular descent, also known as congenital cryptorchidism, the results of a case-control study suggest.


Whole Fat Milk Linked to Lower Weight Gain
Posted: Wednesday, January 10, 2007
Women who regularly consumed at least one serving of full-fat diary every day gained about 30 per cent less weight than women who didn't, says a study from Sweden.


After Gestational Diabetes, Postpartum Glucose Goes Unchecked
Posted: Thursday, December 14, 2006
Only 45% women in the cohort underwent postpartum glucose testing, as recommended.


More Evidence Showing Breastfeeding Protects Against Type 2 Diabetes
Posted: Thursday, November 30, 2006
Breastfeeding in infancy appears to be associated with a reduced risk of type 2 diabetes later in life, according to a quantitative analysis of published evidence.


Three Years Later, Participants in the Diabetes Prevention Study Still Benefiting
Posted: Thursday, November 16, 2006
The effects of lifestyle intervention on diabetes risk do not disappear after active counseling has stopped, a new follow-up of the Finnish Diabetes Prevention Study shows.


Low-Carb Diets Reduce Coronary Disease Risk in Women
Posted: Thursday, November 16, 2006
A study suggesting that low-carbohydrate diets do not increase the risk for coronary artery disease in women may help to allay fears that people who eat higher amounts of protein and fat, while cutting back on carbohydrates, are not trading hopes of a slimmer waistline for increased coronary disease risk.


Dental Infection Linked to Diabetes During Pregnancy
Posted: Thursday, October 19, 2006
Nearly one out of two women with gestational diabetes also have periodontal disease.


Costa Rica Travel Corp. will donate a portion of the proceeds to and is a sponsor of Defeat Diabetes Foundation.
Send your unopened, unexpired test strips to

:


Defeat Diabetes Foundation
150 153rd Ave, Suite 300
Madeira Beach, FL 33708
DDF advertisement
Analyze nutrition content by portion
DDF advertisement