This site complies with the HONcode standard for trustworthy health information:
verify here.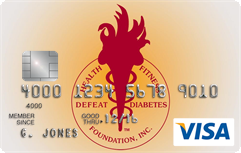 Rewarding for
you and us
Defeat Diabetes Foundation
Defeat Diabetes
Foundation
150 153rd Ave,
Suite 300
Madeira Beach, FL 33708
Self-Management » Women
Search our News Articles Archives for diabetes and health news. Search by word or phrase. The latest article will appear first.
Coffee Intake Not Linked to Increased Mortality in Men or Women
Posted: Wednesday, June 25, 2008
Coffee intake does not increase the risk for all-cause mortality in men or women and may decrease risk for cardiovascular mortality, according to the results of a new study.


Simple Blood Test Might Indicate Best Post-Menopausal Treatment
Posted: Thursday, May 22, 2008
Past research has revealed that post-menopausal hormone therapy increases the risk of heart attacks and strokes, leading many women to shy away from the potentially beneficial treatment. A recent study has revealed though that a basic blood test taken prior to administration of the hormones may determine whether or not an increased risk will be incurred by the individual.


Hyperglycemia Without Diabetes Linked to High Birth Weight
Posted: Thursday, May 22, 2008
The presence of hyperglycemia in pregnancy below levels diagnostic for diabetes is associated with an increased risk for several negative pregnancy outcomes, according to new research.


Obesity, Diabetes and Economic Status Increase Risk of Urinary Problems
Posted: Saturday, May 17, 2008
Obesity and unhealthy lifestyle choices greatly increase the risk of urinary problems. Diabetes, heart disease, and high blood pressure, are also shown to increase risk, and individuals of lower economic standing suffer from urinary problems more often as well.


Young People Often Link Alcohol And Drugs To Sex
Posted: Sunday, May 11, 2008
Many young males and females are taking drugs and drinking alcohol with the specific intention of increasing the likelihood and enjoyment of sexual activities, according to a recent study.


Parents of Autistic Children More Likely To Have Mental Disorders
Posted: Monday, May 05, 2008
The parents of children with autism were found to be nearly twice as likely to have suffered and been hospitalized for some form of psychiatric condition, a recent study attests. The results could help better understand the roots of autism, and why it develops in children.


Deaths On The Rise In Younger Women
Posted: Sunday, May 04, 2008
Deaths resulting from coronary heart disease (CHD) are on the rise in younger women, a new study suggests. Rising levels of obesity, smoking and lack of exercise are the likely causes of this troubling trend.


Vigorous Walking Slows Biological Aging to a Crawl
Posted: Tuesday, April 29, 2008
Just vigorous walking for about an hour a day five times a week can chop a dozen years off the biological age of persons 64 and older, according to a new research.


Diabetes Doubling Before Motherhood
Posted: Tuesday, April 29, 2008
The number of pregnant women with pre-existing diabetes has more than doubled in seven years, a California study found, a troubling trend that means health risks for both mothers and newborns. And the number of diabetic teenagers giving birth grew fivefold during the same period, according to the study, the largest of its kind. This comes from a new study published in Diabetes Care.


Life Expectancies Declining for Poor, Rising for Rich
Posted: Thursday, April 24, 2008
Between 1961 and 1999 life expectancies in the United States increased by between six and seven years for both men and women. A recent Harvard Medical study has found that these are unfortunately just general trends, and in certain parts of the country, most notably poorer areas, life expectancies actually declined or remained constant in these "counties".


Costa Rica Travel Corp. will donate a portion of the proceeds to and is a sponsor of Defeat Diabetes Foundation.
Send your unopened, unexpired test strips to

:


Defeat Diabetes Foundation
150 153rd Ave, Suite 300
Madeira Beach, FL 33708
DDF advertisement
Analyze nutrition content by portion
DDF advertisement