This site complies with the HONcode standard for trustworthy health information:
verify here.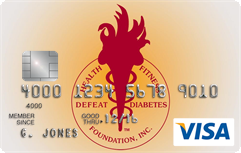 Rewarding for
you and us
Defeat Diabetes Foundation
Defeat Diabetes
Foundation
150 153rd Ave,
Suite 300
Madeira Beach, FL 33708
Self-Management » Children
Search our News Articles Archives for diabetes and health news. Search by word or phrase. The latest article will appear first.
Parents' Skill at Carb Counting Linked to Diabetic Kids' A1c Levels
Posted: Wednesday, July 08, 2009
Parental precision at carbohydrate counting is associated with improved glycemic control in children with Type 1 diabetes, according to a paper in the June issue of Diabetes Care.


Type 2 Diabetes Can Be Stopped in Childhood
Posted: Tuesday, June 30, 2009
A child's current body fat is the strongest predictor of poor insulin sensitivity. But, can 8 year old children give up their sweets, when everyone else around is eating them?


Chain Menus will Post Calories
Posted: Wednesday, June 24, 2009
Large U.S. chain restaurants, criticized for their role in the country's obesity epidemic, agreed last week to support legislation that would require them to disclose calories on their menus. The question is, however, if people see the calories will they change what they order?


Low Aerobic Fitness Levels, Obesity, Strongly Linked to Diabetes
Posted: Monday, June 22, 2009
Low aerobic fitness levels in young adults make them more than twice as likely to develop diabetes later in life, concludes a recent study. Young women and young African American men demonstrated the lowest fitness levels, portending serious problems in the future for these groups.


Increase in Type 1 Diabetes Expected
Posted: Wednesday, June 10, 2009
If current trends continue, cases of Type 1 diabetes among children under 15 will increase by 70 percent by the year 2020, a new study suggests. Those are among the findings by researchers who analyzed diabetes data from 20 centers in 17 European countries. Those centers registered 29,311 cases of Type 1 diabetes between 1989 and 2003.


Type 2 Diabetes Exploding in Asia
Posted: Wednesday, June 10, 2009
New research suggests diabetes is becoming a global problem, with more than 60% of all cases likely to occur in Asia. What is so unusual is that many affected individuals are not technically overweight or obese. That is, they are "metabolically obese," defined as having a normal body weight, but increased abdominal obesity.


Hardened Arteries Threaten Obese, Diabetic Youth
Posted: Wednesday, June 10, 2009
An examination of the neck arteries of today's obese or diabetic young people bodes ill for their future health, researchers report.


More Whole-Grain Awareness Needed in School Cafeterias
Posted: Monday, June 08, 2009
A large reason for high and rising rates child obesity is that children often consume unbalanced diets, packed with empty calories. One example of this is that children consume very few whole-grain products, especially with their school lunches, a fact that many in the nutritional and pediatric fields hope to change. Unfortunately, according to a recent study, those involved in student lunch programs, such as cafeteria workers and "food-service directors", know little more about the benefits of whole-grain products than the fat children do.


Samurai Karate Studio Announces Participation in Martial Arts Defeat Diabetes® Community Action Project™ (MADDCAP™)
Posted: Monday, June 08, 2009
Samurai Karate Studio is pleased to announce their participation in a new martial art's program, called MADDCAP, or Martial Arts Defeat Diabetes Community Action Project. According to Sensei Chris Feldt, owner and chief instructor for SKS, this new program will be part of the curriculum that SKS teaches that will include information about the disease, the risk factors, warning signs, complications and ways to prevent the disease through attention to nutrition and exercise.


Cardiac Abnormalities Seen in Young Females with Poor Diabetes Control
Posted: Tuesday, May 26, 2009
According to the results of a new study, adolescent girls with poorly controlled Type 2 diabetes are more likely to have structural and functional cardiac abnormalities than are their healthy peers or even girls with Type 1 diabetes.


Costa Rica Travel Corp. will donate a portion of the proceeds to and is a sponsor of Defeat Diabetes Foundation.
Send your unopened, unexpired test strips to

:


Defeat Diabetes Foundation
150 153rd Ave, Suite 300
Madeira Beach, FL 33708
DDF advertisement
Analyze nutrition content by portion
DDF advertisement