This site complies with the HONcode standard for trustworthy health information:
verify here.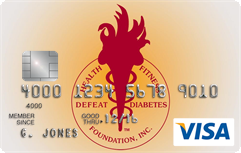 Rewarding for
you and us
Defeat Diabetes Foundation
Defeat Diabetes
Foundation
150 153rd Ave,
Suite 300
Madeira Beach, FL 33708
Self-Management » Children
Search our News Articles Archives for diabetes and health news. Search by word or phrase. The latest article will appear first.
Vegetables Protect Unborn Child Against Diabetes
Posted: Monday, November 09, 2009
New evidence is emerging for how important it is for pregnant women to eat good, nutritious food. Expecting mothers who eat vegetables every day seem to have children who are less likely to develop Type 1 diabetes, according to a new study from the Sahlgrenska Academy at the University of Gothenburg, Sweden.


Diabetic Episodes Affect Kids' Memory
Posted: Monday, November 02, 2009
Children who have had an episode of diabetic ketoacidosis, a common complication of diabetes, may have persistent memory problems, according to a new study.


In Early Pregnancy, Metabolic Syndrome Increases the Risk of Preterm Birth
Posted: Wednesday, October 28, 2009
Women with metabolic syndrome in early pregnancy have a higher risk for preterm birth, according to study findings.


Updated 2009 Diabetes Prevalence and Diagnosis in US by States
Posted: Wednesday, October 21, 2009
The numbers are in and it looks like we have not improved and it will get worse.


Excess Weight Gain in Small Children Raises Metabolic Risk Factors by Age Four
Posted: Wednesday, October 14, 2009
Very young children who gain more weight, relative to their height, than their peers have more metabolic risk factors at 4 years of age, according to study findings.


New Recommendations for Intake of Sugars by AHA
Posted: Wednesday, September 02, 2009
New recommendations for maximum dietary intake of "added sugars," released by the American Heart Association, are probably far more healthful than the much-higher current average intake in the U.S.. But without educating the patient, it will have little or no effect.


Diabetes Among Children Most Likely Occur in Winter
Posted: Wednesday, September 02, 2009
An international study says that children under the age of 15 are more susceptible to developing diabetes in winter.


CGMS Makes Good Blood Sugars Better
Posted: Wednesday, August 12, 2009
For patients with good A1c levels, continuous glucose monitoring will be beneficial, according to a new report.


We Are What Our Mothers Ate?
Posted: Wednesday, July 29, 2009
The mother's health prior to conception is more important then previously thought. Maternal nutrition, protein intake and level of fat in the diet may cause epigenetic changes in the developing fetus that can have long-term health consequences.


Study Finds Intensive Glucose Control Halves Complications of Longstanding Type 1 Diabetes -- Improved Long-Term Outlook
Posted: Wednesday, July 29, 2009
Near-normal control of glucose beginning as soon as possible after diagnosis would greatly improve the long-term prognosis of Type 1 diabetes, concludes a study published in the July 27, 2009, issue of the Archives of Internal Medicine, which updates information about the clinical course of Type 1 diabetes.


Costa Rica Travel Corp. will donate a portion of the proceeds to and is a sponsor of Defeat Diabetes Foundation.
Send your unopened, unexpired test strips to

:


Defeat Diabetes Foundation
150 153rd Ave, Suite 300
Madeira Beach, FL 33708
DDF advertisement
Analyze nutrition content by portion
DDF advertisement