This site complies with the HONcode standard for trustworthy health information:
verify here.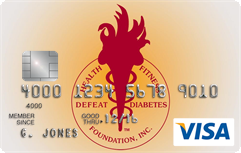 Rewarding for
you and us
Defeat Diabetes Foundation
Defeat Diabetes
Foundation
150 153rd Ave,
Suite 300
Madeira Beach, FL 33708
Self-Management » Children
Search our News Articles Archives for diabetes and health news. Search by word or phrase. The latest article will appear first.
Fast Food Menus with Calorie Information Lead to Lower Calorie Selections
Posted: Sunday, February 07, 2010
Putting nutrition labels on fast food may lead parents to pick lower-calorie meals for their children, researchers say.


Obesity Screening Recommended for Children Ages 6 to 18 Years
Posted: Sunday, January 31, 2010
The US Preventive Services Task Force (USPSTF) recommends that clinicians screen children ages 6 to 18 years for obesity and refer them as appropriate to programs to improve their weight status, according to evidence-based guidelines.


Less Sleep for Kids Means Higher Blood Sugars
Posted: Sunday, January 24, 2010
Young children may be more apt to have high blood sugar, a precursor to diabetes, if they average 8 hours or less of sleep a night, report researchers.


Most Americans Overweight and One-Third Are Obese: NHANES
Posted: Sunday, January 24, 2010
Two new studies last week draw attention to the alarming number of individuals in the US considered overweight or obese [1,2]. Based on the latest surveys, more than two-thirds of US adults are overweight or obese, one-third are considered obese, and more than 10% of children and adolescents are also considered too heavy for their age.


Fear of Hypoglycemia in Parents of Children with Type 1 Diabetes Associated with Poor Control
Posted: Sunday, January 24, 2010
The association between a higher level of hypoglycemic-related fear and parental emotional distress and poorer glycemic control in the child emphasizes the need for programs to support and guide parents.


Diagnostic Criteria for Metabolic Syndrome Are Not Reliable in Children
Posted: Sunday, January 17, 2010
Traditional diagnostic criteria for metabolic syndrome are not reliable in children, researchers from the National Institutes of Health report.


Diabetes Cases to Double and Costs to Triple by 2034
Posted: Sunday, December 06, 2009
If obesity rates just remain stable, in the next 25 years, the number of Americans living with diabetes will nearly double, increasing from 23.7 million in 2009 to 44.1 million in 2034. Over the same period, spending on diabetes will triple, rising from $113 billion to $336 billion, even with no increase in the prevalence of obesity.


Breastfeeding A Child May Protect Women from Metabolic Syndrome
Posted: Thursday, December 03, 2009
Breastfeeding A Child May Protect Women from Metabolic Syndrome, A Condition Linked to Diabetes and Heart Disease in Women

Study Highlights

* This is the first study to measure all components of Metabolic Syndrome before pregnancy and after weaning in women of childbearing age
* Metabolic Syndrome, which affects up to 37 percent of U.S. women between ages 20 – 59, is a clustering of risk factors related to obesity and metabolism that may predict future diabetes and heart disease during midlife and early death for women
* Another recent Kaiser Permanente study found that women with gestational diabetes are 2.5 times more likely to develop Metabolic Syndrome after pregnancy


Highest Rates of Obesity, Diabetes in the South, Appalachia, and some Tribal Lands
Posted: Monday, November 30, 2009
Wide sections of the Southeast, Appalachia, and some tribal lands in the West and Northern Plains have the nationŒs highest rates of obesity and diabetes, according to estimates released last week by the Centers for Disease Control and Prevention. What are the percentages in your neighborhood?


Increasing Fiber Decreases Belly Fat
Posted: Monday, November 09, 2009
Eating just a little bit more fiber could have a big impact in trimming the waistlines of America's young people, new research shows.


Costa Rica Travel Corp. will donate a portion of the proceeds to and is a sponsor of Defeat Diabetes Foundation.
Send your unopened, unexpired test strips to

:


Defeat Diabetes Foundation
150 153rd Ave, Suite 300
Madeira Beach, FL 33708
DDF advertisement
Analyze nutrition content by portion
DDF advertisement