This site complies with the HONcode standard for trustworthy health information:
verify here.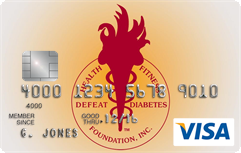 Rewarding for
you and us
Defeat Diabetes Foundation
Defeat Diabetes
Foundation
150 153rd Ave,
Suite 300
Madeira Beach, FL 33708
Self-Management » Children
Search our News Articles Archives for diabetes and health news. Search by word or phrase. The latest article will appear first.
Free Public Exercise Programs Could Benefit Many Americans
Posted: Thursday, January 15, 2009
Numerous dangerous health conditions are a product of poor nutrition and exercise, but many individuals lack the motivation to change their ways and protect their health. Using a Brazilian model for free public exercise, researchers at Washington University of St. Louis, in conjunction with researchers in Brazil, have recently published a study suggesting that free public exercise programs in the United States could increase the activity levels and health of many individuals.


Juvenile Diabetics Lacking in Vitamin D
Posted: Tuesday, December 30, 2008
An unexpected risk has recently been found for youths with type 1 diabetes. Joslin Diabetes Center researchers have found that the majority of juvenile diabetics have insufficient levels of vitamin D, a condition that often leads to bone frailty and fractures later in life. Research has also linked vitamin D to skin cancer.


The Banning of Fast Food Ads: Reducing Child Obesity, Stifling Capitalism?
Posted: Sunday, November 23, 2008
Obesity is an epidemic, and its rapid rise has closely coincided with the growth of the so-called "fast-food culture." It's been hotly debated for many years whether fast food advertisements, which are primarily aimed at children in the United States, are in large part responsible for rising obesity levels. A new study, the most comprehensive of its kind, has concluded that indeed this form of advertising plays an enormous role in obesity numbers, especially in children.


The Harm of Vehicular Pollutants on Asthmatic Children
Posted: Friday, November 14, 2008
Pollution greatly exacerbates respiratory problems in asthmatic children, Mexican researchers have recently observed. While this general result is perhaps unsurprising, the specifics of the types of pollution and subsequent harm of each analyzed in the study, makes it important and hopefully progressive.


Cleanliness Linked to Diabetes
Posted: Wednesday, October 01, 2008
Cleanliness is next to Godliness but being too clean could raise your risk of getting diabetes, a new study has suggested. Researchers have carried out the study and found that a lack of exposure to bacteria and viruses during childhood may lead to an increased chance of high blood sugar and related diseases.


EASD: Cardiovascular Risk Factors Prevalent in Type 2 Diabetic Adolescents
Posted: Wednesday, September 17, 2008
Adolescents and young adults with type 2 diabetes are more likely to have hypertension, generalized obesity, abdominal obesity, low HDL cholesterol, high triglycerides and microalbuminuria, than their non-diabetic counterparts.



Paternal Age Linked to Bipolar Disorder Incidence
Posted: Monday, September 01, 2008
Bipolar disorder, a common psychological ailment, is significantly more common among individuals who were born by older fathers, according to a recent study. The study found that children born by fathers aged 29 or older were at increased risk for the condition.


C-Section Delivery Increases Risk for Type 1 Diabetes
Posted: Tuesday, August 26, 2008
Babies delivered by Caesarean section (C-section) are significantly more likely to develop juvenile (type 1) diabetes, according to a recent study. This observation could help explain how this poorly understood disease develops.


Family, Dogs and Childhood Health Problems Linked to Adult Snoring
Posted: Saturday, August 23, 2008
Chronic adult snoring has been linked to various health concerns, as well as obvious inconveniences. The development of snoring often starts early in life however, and a recent research team has uncovered some major risk factors during childhood for future adult snoring.


Vitamin D for Babies May Prevent Diabetes Later in Life
Posted: Friday, August 15, 2008
Supplementing with vitamin D early in life may reduce the chances of developing type 1 diabetes later on, according to a new study.


Costa Rica Travel Corp. will donate a portion of the proceeds to and is a sponsor of Defeat Diabetes Foundation.
Send your unopened, unexpired test strips to

:


Defeat Diabetes Foundation
150 153rd Ave, Suite 300
Madeira Beach, FL 33708
DDF advertisement
Analyze nutrition content by portion
DDF advertisement