This site complies with the HONcode standard for trustworthy health information:
verify here.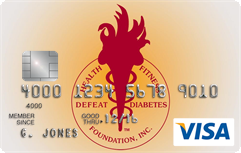 Rewarding for
you and us
Defeat Diabetes Foundation
Defeat Diabetes
Foundation
150 153rd Ave,
Suite 300
Madeira Beach, FL 33708
Self-Management » Care
Search our News Articles Archives for diabetes and health news. Search by word or phrase. The latest article will appear first.
HbA1c Levels Inversely Tied to Cognition in Diabetics
Posted: Tuesday, February 24, 2009
As HbA1c levels rise, cognitive function falls in patients with type 2 diabetes and other cardiovascular risk factors.


Drinking Two-Plus Cans of Pop Daily Doubles The Risk for Early Kidney Disease by 50%
Posted: Tuesday, February 24, 2009
Women and not men, who drink two or more cans of regular, not diet soda pop per day are nearly twice as likely to show early signs of kidney disease, a recent study has found.


Medicare OKs Bariatric Surgery As Diabetes Treatment
Posted: Tuesday, February 24, 2009
The Centers for Medicare & Medicaid Services, or CMS, announced last week a clarification in its policy for Medicare coverage of bariatric surgery as a treatment for certain beneficiaries with type 2, or non-insulin-dependent, diabetes.


Which Bariatric Surgery for Which Type 2 Patient? It Matters!
Posted: Tuesday, February 24, 2009
The 2 major types of bariatric procedures for obese patients — bypass surgery and restrictive surgery — have different effects on gut hormone secretion, and thus on insulin secretion and sensitivity. These effects should be considered when choosing a surgical approach for severely obese patients with type 2 diabetes and when managing their diabetes postsurgery.


Tattoos Used To Control Diabetes
Posted: Tuesday, February 24, 2009
Massachusetts-based Draper Laboratories is developing a special tattoo ink that changes color based on glucose levels inside the skin.


Fast Food Restaurants Linked to Overall Community Stroke Incidence
Posted: Saturday, February 21, 2009
Fast food restaurants, the common enemy of nearly all health conscious individuals and organizations, has recently been linked on a macro-scale, to strokes. According to a recent study, the number of fast food restaurants in a neighborhood, is directly linked to the number of strokes within that community, though the exact reason is unknown.


Omega-3 Helps Protect The Liver and Increase Insulin Tolerance in Obese
Posted: Wednesday, February 18, 2009
Omega-3 fatty acids help protect the liver against obesity related damage, primarily caused by insulin resistance. The recent study further supports past research that suggests omega-3 fatty acids should become more prominent in general daily diets, but especially for obese individuals.


Eggs Linked To Increased Diabetes Risk
Posted: Wednesday, February 18, 2009
In a long-term study of 57,000 U.S. adults, researchers found that those who ate an egg a day were 58 percent to 77 percent more likely than non-egg-eaters to develop type 2 diabetes.


Extra Virgin Olive Oil Antioxidants Help Fight Against Breast Cancer
Posted: Thursday, February 05, 2009
Certain antioxidants within extra virgin olive oil may contain properties that help fight against breast cancer, according to a recently published study.


High-Intensity Exercise Helps Regulate Blood Sugar
Posted: Sunday, February 01, 2009
Recent research has found that intense exercise for short periods of time greatly improves the body's ability to regulate blood sugar levels. This finding provides an alternative in helping stay fit and preventing type 2 diabetes and cardiovascular disease (CVD), for people who feel they don't have time for more conventional exercise regiments.


Costa Rica Travel Corp. will donate a portion of the proceeds to and is a sponsor of Defeat Diabetes Foundation.
Send your unopened, unexpired test strips to

:


Defeat Diabetes Foundation
150 153rd Ave, Suite 300
Madeira Beach, FL 33708
DDF advertisement
Analyze nutrition content by portion
DDF advertisement