This site complies with the HONcode standard for trustworthy health information:
verify here.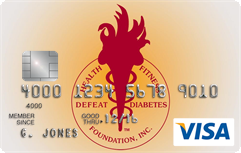 Rewarding for
you and us
Defeat Diabetes Foundation
Defeat Diabetes
Foundation
150 153rd Ave,
Suite 300
Madeira Beach, FL 33708
Self-Management » Care
Search our News Articles Archives for diabetes and health news. Search by word or phrase. The latest article will appear first.
Health Care Coverage Protected for Millions of Americans with Diabetes
Posted: Tuesday, May 30, 2006
The bill was defeated which could have resulted in the loss of critical health care coverage guarantees for over 85 million Americans.




Diabetic Women NOT Getting Birth Control Advice
Posted: Tuesday, May 30, 2006
Women with diabetes are less than half as likely as non-diabetic women to receive counseling on birth control from their doctors, despite the risk to the baby if a woman with diabetes conceives before optimal blood sugar control is achieved.




Replacing Red Meat With Chicken Helpful in Type 2 Diabetes With Macroalbuminuria
Posted: Tuesday, May 30, 2006
The withdrawal of red meat from the diet, either by replacing it with chicken or by following a lactovegetarian LPD [low-protein diet], promotes a beneficial effect on renovascular and cardiovascular risk factors associated with DN [diabetic nephropathy] in patients with type 2 diabetes and macroalbuminuria.


Georgia to Pay Diabetes Doctors for Performance
Posted: Tuesday, May 30, 2006
Georgia will provide bonuses to doctors who care for state employees with diabetes, and improve their outcomes.


Some Blood Pressure Meds May Raise Diabetes Risk
Posted: Tuesday, May 30, 2006
Diuretics and beta-blockers, used to treat hypertension, are associated with an increased risk of developing type 2 diabetes, new findings indicate.




Novel System Helps Grade Diabetic Foot Ulcer Severity
Posted: Wednesday, May 24, 2006
A new wound-based measurement system, the diabetic ulcer severity score (DUSS), helps categorize such ulcers and their likely outcome.




Significant Improvement Noted In Diabetes Management Using Chronic Care Model
Posted: Tuesday, April 25, 2006
Educating people with diabetes in a primary-care setting with sustained, comprehensive intervention resulted in significant improvement in disease management and overall health.


Using a Blood Glucose Monitoring Manual to Improve Control
Posted: Monday, April 24, 2006
"Recognizing the link between BG monitoring and improved glycemic control, [we] designed an educational booklet, the Blood Sugar Monitoring Owner's Manual (BGMOM), with the goal of improving the physical and emotional well-being of patients with diabetes by increasing adherence to BG monitoring.


U.S. Diabetes Population Grows 86 Percent Over Last Decade
Posted: Thursday, March 16, 2006
Research reveals diabetes complications are widespread and growing, and patients desire to gain better control.



Effectiveness of Pharmacist-Administered Diabetes Education and Management Services
Posted: Monday, January 23, 2006
Diabetes management services from clinical pharmacists achieved significant improvements in A1C values and reduced costs of $59,040.


Costa Rica Travel Corp. will donate a portion of the proceeds to and is a sponsor of Defeat Diabetes Foundation.
Send your unopened, unexpired test strips to

:


Defeat Diabetes Foundation
150 153rd Ave, Suite 300
Madeira Beach, FL 33708
DDF advertisement
Analyze nutrition content by portion
DDF advertisement