This site complies with the HONcode standard for trustworthy health information:
verify here.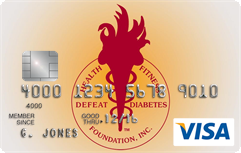 Rewarding for
you and us
Defeat Diabetes Foundation
Defeat Diabetes
Foundation
150 153rd Ave,
Suite 300
Madeira Beach, FL 33708
Self-Management » Care
Search our News Articles Archives for diabetes and health news. Search by word or phrase. The latest article will appear first.
Abbott's Continuous Blood Glucose Monitor Approval Soon
Posted: Thursday, October 05, 2006
The expected 1 Billion dollar market for CGMS (Continuious Blood Glucose Monitor), will soon have another competitor to compete with MiniMed and DexCom, it's the Navigator from Abbott Diabetes Care.


Many Patients wth Diabetes and Heart Disease Quit Medicine Too Early
Posted: Thursday, October 05, 2006
Two new studies show that nonadherence to medication is common among recent MI patients and in those with diabetes, resulting in higher mortality.



Big Waist, Heavy Weight Both Raise Diabetes Risk
Posted: Thursday, October 05, 2006
Having either a large waistline or being overweight raises a person's risk of developing type 2 diabetes, but the combination of the two is most dangerous, a study shows.


EASD Recommends Earlier Insulin Therapy, Don't Wait 4-6 years!
Posted: Thursday, September 28, 2006
A Consensus Report launched at the annual meeting of the European Association for the Study of Diabetes, in Copenhagen, Denmark, is calling for urgent action to drastically improve the management of diabetes, particularly urging the increased acceptance of insulin. All patients with Type 2 diabetes, if they live long enough will require insulin.


New Diabetes Guidelines Target Foot Complications, Amputations
Posted: Thursday, September 28, 2006
New guidelines for health care professionals could lead to significantly fewer foot complications and amputations by changing the way doctors treat the feet of diabetes patients.


Fish Fatty Acids May Prevent More Sudden Deaths Than Defibrillators
Posted: Thursday, September 28, 2006
Omega-3 fatty acids may prevent more sudden deaths than automated external defibrillators in homes and public places or implanted defibrillators, according to the results of a new study.


Ibuprofen Reduces Protective Effects of Aspirin
Posted: Thursday, September 28, 2006
The US Food and Drug Administration (FDA) has notified healthcare professionals and consumers that taking ibuprofen for pain relief may interfere with the benefits of aspirin taken for heart disease.


Analysis of 6 Studies Shows Aspirin Can Reduce the Risk for Coronary Heart Disease
Posted: Thursday, September 28, 2006
Even with the positive results from all of the studies with over 100,000 patients, most patients with Type 2 diabetes are not taking aspirin!


Man Walking To Raise Awareness of Diabetes
Posted: Monday, September 25, 2006
Andy Mandell has insulin dependent diabetes, but he is not letting that stop him. He wanted to inform people about Type 2 Diabetes, so he went for a walk. He has completed more than 7,650 miles with the last leg of tour ahead of him. He has 10,000 miles to cover.



Dream Study Results Positive, but LifeStyle Intervention Better
Posted: Thursday, September 21, 2006
With less side effects then in the Dream Study and a much lower cost, study shows weight loss is the key factor in reducing diabetes risk for high-risk, overweight individuals.


Costa Rica Travel Corp. will donate a portion of the proceeds to and is a sponsor of Defeat Diabetes Foundation.
Send your unopened, unexpired test strips to

:


Defeat Diabetes Foundation
150 153rd Ave, Suite 300
Madeira Beach, FL 33708
DDF advertisement
Analyze nutrition content by portion
DDF advertisement