This site complies with the HONcode standard for trustworthy health information:
verify here.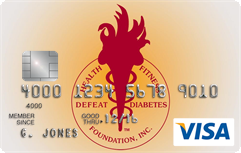 Rewarding for
you and us
Defeat Diabetes Foundation
Defeat Diabetes
Foundation
150 153rd Ave,
Suite 300
Madeira Beach, FL 33708
Self-Management » Care
Search our News Articles Archives for diabetes and health news. Search by word or phrase. The latest article will appear first.
Low "Good" Cholesterol and Diabetes Shown to Slow Stroke Recovery
Posted: Friday, November 30, 2007
Stroke victims with diabetes and low HDL have new obstacles to overcome in their attempt to regain full cognitive function and dexterity.


Mismatch Treatments for Prostate Cancer Often Avoidable
Posted: Friday, November 30, 2007
Preexisting sexual, urinary and bowel dysfunction can potentially hinder the effectiveness of prostate cancer treatment, and can often exacerbate these problems.


Vitamin E May Prevent 40% of Heart Attacks in Diabetics
Posted: Thursday, November 29, 2007
Vitamin E supplements can significantly reduce the risk of heart attacks and related deaths for diabetics who carry a particular version of a gene, according to researchers in Israel.


Diabetics Prone To Unsafe Driving Choices
Posted: Thursday, November 29, 2007
Drivers with diabetes who have trouble telling when their blood sugar is low may get behind the wheel when they shouldn't, a small study suggests.


Pedometers Continue To Show Benefits in Reducing BMI, Blood Glucose and BP
Posted: Thursday, November 29, 2007
"I think that the BP reduction and weight loss seen with pedometers is remarkable, given that these are small gizmos designed to increase physical activity, not reduce weight", states Dr. Dena Bravata.


Instant Messaging Improves Diabetes Control
Posted: Thursday, November 29, 2007
If this study is true, then doctors should be setting up a program to start messaging patients to improve their control. An automated instant messaging service can help people with diabetes manage their disease more effectively, researchers report.


Significant Weight Loss With Liraglutide
Posted: Thursday, November 29, 2007
Novo Nordisk announces results of a phase II clinical trial for liraglutide, which shows significant weight loss in obese people.


63% Of Diabetics Risk Serious Foot Problems By Wearing Wrong Sized Shoes
Posted: Friday, November 23, 2007
Only one in three adults with diabetes wears shoes that fit properly, exposing themselves to serious foot problems that could lead to amputation, a new British study shows. The researchers measured the feet and shoes of 100 adults with diabetes at a diabetes clinic.


Type 2s With A1c of 6.5% Benefit From Post-Meal Hyperglycemia Control With Nateglinide
Posted: Friday, November 23, 2007
There has always been the question as to whether tighter control, treating to normal A1cs In type 2 diabetic patients is beneficial. This study showed that even in Type 2s with good glycemic control, additional reduction of postprandial hyperglycemia with nateglinide prevents the progression of atherosclerosis.


Intensive Diabetes Therapy Reduces Risk of Peripheral Artery Disease
Posted: Friday, November 23, 2007
Compared to conventional treatment, intensive treatment of diabetes is associated with a reduced rate of peripheral arterial calcification, according to researchers.


Costa Rica Travel Corp. will donate a portion of the proceeds to and is a sponsor of Defeat Diabetes Foundation.
Send your unopened, unexpired test strips to

:


Defeat Diabetes Foundation
150 153rd Ave, Suite 300
Madeira Beach, FL 33708
DDF advertisement
Analyze nutrition content by portion
DDF advertisement