This site complies with the HONcode standard for trustworthy health information:
verify here.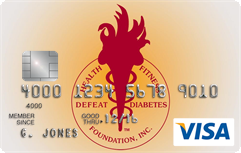 Rewarding for
you and us
Defeat Diabetes Foundation
Defeat Diabetes
Foundation
150 153rd Ave,
Suite 300
Madeira Beach, FL 33708
Self-Management » Exercise
Search our News Articles Archives for diabetes and health news. Search by word or phrase. The latest article will appear first.
NIH Research Model Predicts Weight With Varying Diet, Exercise Changes
Posted: Monday, August 29, 2011
Findings challenge one-size-fits-all weight assumptions.


Moderate Exercise for 15 Minutes Daily Improves Survival 14 Percent
Posted: Saturday, August 27, 2011
The minimal amount of physical activity to reduce mortality risk is 15 minutes a day of moderate-intensity exercise, according to the results of a prospective cohort study. Each additional 15 minutes was associated with a further reduction in all-cause mortality risk by 4% and in all-cancer mortality risk by 1%.


More Muscle Mass Knocks Out Insulin Resistance and Prediabetes
Posted: Monday, August 08, 2011
Having more muscle mass can protect against insulin resistance and prediabetes, no matter overall body size, researchers said.


An Eye On Sight
Posted: Thursday, July 28, 2011
About 14 million people ages 12 and older have vision problems. Although 80 percent of these problems can be corrected with glasses, that still leaves a lot of Americans with more serious problems in sight.


Why Do Patients with Diabetes Walk Less?
Posted: Tuesday, July 19, 2011
Physical activity is a cornerstone of treatment for diabetes, yet people with diabetes perform less moderate and vigorous physical activity (MVPA) than people without diabetes.


ACTID Results Emphasize Diet Alone Over Diet and Exercise
Posted: Sunday, July 03, 2011
Intensive dietary intervention and dietary intervention combined with an increase in moderate activity were both superior to usual care in a real-world comparison of diabetic patients in the first 6 months after being diagnosed.


Public Knows about Diabetes, Yet Takes No Action
Posted: Saturday, July 02, 2011
Americans are well informed about the risks, dangers, and signs of diabetes, but that knowledge does not appear to translate into actions to prevent or control the disease, researchers reported.


Low-fat Chocolate Milk Best for Post-exercise
Posted: Saturday, June 11, 2011
Drinking low-fat chocolate milk after a tough workout provides the right mix of carbohydrates and high-quality protein, U.S. researchers found.


Declining Coronary Heart Disease Risk among Diabetes Patients
Posted: Saturday, June 11, 2011
The estimated 10-year risk for coronary heart disease (CHD) among adults with diabetes has declined significantly in the past decade, U.S. data show.


Low-carb, Higher-fat Diets Add No Arterial Health Risks for Obese People Seeking to Lose Weight
Posted: Sunday, June 05, 2011
Overweight and obese people looking to drop some pounds and considering one of the popular low-carbohydrate diets, along with moderate exercise, need not worry that the higher proportion of fat in such a program compared to a low-fat, high-carb diet may harm their arteries, suggests a pair of new studies by heart and vascular researchers at Johns Hopkins.


Costa Rica Travel Corp. will donate a portion of the proceeds to and is a sponsor of Defeat Diabetes Foundation.
Send your unopened, unexpired test strips to

:


Defeat Diabetes Foundation
150 153rd Ave, Suite 300
Madeira Beach, FL 33708
DDF advertisement
Analyze nutrition content by portion
DDF advertisement