This site complies with the HONcode standard for trustworthy health information:
verify here.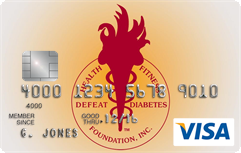 Rewarding for
you and us
Defeat Diabetes Foundation
Defeat Diabetes
Foundation
150 153rd Ave,
Suite 300
Madeira Beach, FL 33708
Self-Management » Exercise
Search our News Articles Archives for diabetes and health news. Search by word or phrase. The latest article will appear first.
Using A Pedometer To Increase Your Walking
Posted: Saturday, December 27, 2003
Public health recommendations suggest that everyone should accumulate 30-60 minutes or more of moderate physical activity, such as brisk walking, on a daily basis. But how do you know if you are walking enough? The most effective way of ensuring adequate activity following this recommendation is to monitor your daily behavior using a pedometer.


When Treating Diabetes, Physicians Told to "Separate The Disease From the Person"
Posted: Monday, October 27, 2003
Physicians need to re-think the way they address diabetes, beginning with the terminology they use. We need to separate the person from the disease," she said, noting that rather than using terms like "diabetics" or "patients with diabetes," health-care providers should say "people with diabetes" or "people affected by diabetes.


New P.E. Study Demonstrates Vigorous Exercise Can Lower Adolescents' Body Fat, Blood Pressure
Posted: Tuesday, July 30, 2002
By cutting the time adolescents spend standing around in school physical education classes and boosting the amount of exercise they do, University of North Carolina at Chapel Hill experts have shown they can control the children's body fat and lower their blood pressure. Positive results are measurable within eight weeks of regularly scheduled classes, researchers say


Walk Away From Diabetes
Posted: Wednesday, July 24, 2002
Study finds modest execise alone reduces risk factors for Type ll diabetes


How Self Help Improves Diabetes
Posted: Thursday, July 18, 2002
The benefits of a free choice, but sensible, diet combined with intense exercise are demonstrated in a group with diabetes.


Costa Rica Travel Corp. will donate a portion of the proceeds to and is a sponsor of Defeat Diabetes Foundation.
Send your unopened, unexpired test strips to

:


Defeat Diabetes Foundation
150 153rd Ave, Suite 300
Madeira Beach, FL 33708
DDF advertisement
Analyze nutrition content by portion
DDF advertisement