This site complies with the HONcode standard for trustworthy health information:
verify here.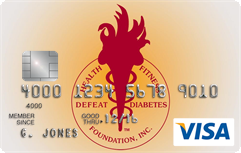 Rewarding for
you and us
Defeat Diabetes Foundation
Defeat Diabetes
Foundation
150 153rd Ave,
Suite 300
Madeira Beach, FL 33708
Self-Management » Exercise
Search our News Articles Archives for diabetes and health news. Search by word or phrase. The latest article will appear first.
2008 ADA Guidelines for Medical Nutrition Therapy
Posted: Thursday, January 03, 2008
ADA has updated its guidelines regarding medical nutrition therapy (MNT), including the use of low-carbohydrate diets to prevent diabetes, manage existing diabetes, and prevent or slow the rate of development of diabetes complications.


Childhood Type 2 Diabetes Increases Risk of Kidney Failure
Posted: Tuesday, January 01, 2008
The prevalence of type 2 diabetes in children is on the rise. In addition to living with this deadly disease, those children infected are at higher risk for kidney failure later in life.


Walk, to Prevent or Reverse PreDiabetes
Posted: Thursday, December 27, 2007
For overweight or obese individuals who are physically inactive, brisk walking might be the best exercise prescription for shedding excess pounds and reducing the risk of metabolic syndrome and prediabetes.


Walking 2˝ Hours A Week Prevents Diabetes
Posted: Thursday, December 27, 2007
Men who stay highly active with age may have a lower risk of developing diabetes than those who taper off their exercise levels, a study suggests.


Physical Activity Linked to Decrease in Mortality Risk
Posted: Thursday, December 20, 2007
Wake up and smell the coffee. Engaging in physical activity for at least 3 hours per week was associated with a decrease in mortality risk of 27%, according to the results of a prospective study.


Mediterranean Diet and Physical Activity Each Associated With Lower Death Rate
Posted: Thursday, December 13, 2007
Eating a Mediterranean diet and following national recommendations for physical activity are each associated with a reduced risk of death over a five-year period, according to two reports.


Calling Couch Potatoes, Works!
Posted: Thursday, December 13, 2007
Fitness research shows that when a computer talks the talk, even couch potatoes can be persuaded to walk the walk.


"FATNESS VERSUS FITNESS" -- The Final Word
Posted: Thursday, December 06, 2007
Study Finds Fitness Level, Not Body Fat, May Be Stronger Predictor of Longevity for Older Adults. Death rates for those with higher fitness were less than half of rates for those who were unfit.


Walking 20-30 Minutes Daily Cuts Risk of Strokes and Heart Disease
Posted: Thursday, November 29, 2007
New research suggests that people with type 2 diabetes may lower their risk of heart disease by committing to a daily walk, new research suggests.


Pedometers Continue To Show Benefits in Reducing BMI, Blood Glucose and BP
Posted: Thursday, November 29, 2007
"I think that the BP reduction and weight loss seen with pedometers is remarkable, given that these are small gizmos designed to increase physical activity, not reduce weight", states Dr. Dena Bravata.


Costa Rica Travel Corp. will donate a portion of the proceeds to and is a sponsor of Defeat Diabetes Foundation.
Send your unopened, unexpired test strips to

:


Defeat Diabetes Foundation
150 153rd Ave, Suite 300
Madeira Beach, FL 33708
DDF advertisement
Analyze nutrition content by portion
DDF advertisement