This site complies with the HONcode standard for trustworthy health information:
verify here.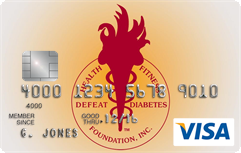 Rewarding for
you and us
Defeat Diabetes Foundation
Defeat Diabetes
Foundation
150 153rd Ave,
Suite 300
Madeira Beach, FL 33708
Self-Management » Exercise
Search our News Articles Archives for diabetes and health news. Search by word or phrase. The latest article will appear first.
Exercise Keeps Visceral Fat Away a Year after Weight Loss
Posted: Monday, November 09, 2009
Eighty minutes a week of aerobic or resistance training helps not only to prevent weight gain, but also to inhibit a regain of harmful visceral fat one year after weight loss.


Diabetes on the Rise in the U.S.
Posted: Monday, November 09, 2009
Diabetes cases are rising rapidly in the U.S., with the disease afflicting 11.3% of American adults as of the third quarter of 2009, according to a new Gallup survey. That's an increase from 10.4% measured in the first quarter of last year.


Healthy Lifestyle Works for Those with Diabetes
Posted: Monday, November 02, 2009
Research presented at the 20th World Diabetes Congress in Montreal provides further evidence that healthy behaviors reduce mortality in people with and without diabetes.


Neighborhoods Can Increase the Risk for Diabetes
Posted: Wednesday, October 21, 2009
Individuals living in neighborhoods conducive to physical activity and providing access to healthy foods may have a lower risk of developing Type 2 diabetes by 38% in a five-year period, according to a report.


New Definition of Metabolic Syndrome
Posted: Wednesday, October 21, 2009
A new joint statement from a number of professional organizations has identified specific criteria for the clinical diagnosis of metabolic syndrome, tightening up the definition, which previously differed from one organization to the next.


Excess Weight Gain in Small Children Raises Metabolic Risk Factors by Age Four
Posted: Wednesday, October 14, 2009
Very young children who gain more weight, relative to their height, than their peers have more metabolic risk factors at 4 years of age, according to study findings.


Physical Activity Helps the Very Old Decrease Mortality
Posted: Wednesday, September 23, 2009
No matter how old you are, increased physical activity is associated with decreased mortality and improved function, a longitudinal Israeli study found.


The Most Effective Therapy for Diabetes Induced Alzheimer's
Posted: Wednesday, September 02, 2009
"Exercise is the most potent insulin-sensitizing agent we have," said Dr. Suzanne Craft, a geriatrician and Alzheimer's researcher at the Veterans Administration Puget Sound Health Care System, Seattle, Washington.


New Recommendations for Intake of Sugars by AHA
Posted: Wednesday, September 02, 2009
New recommendations for maximum dietary intake of "added sugars," released by the American Heart Association, are probably far more healthful than the much-higher current average intake in the U.S.. But without educating the patient, it will have little or no effect.


Medium to Vigorous Exercise Improves Cardiac Function in Type 2 Diabetes
Posted: Wednesday, August 26, 2009
While an exercise program generally leads to improvements in metabolic function in patients with Type 2 diabetes, it only improves myocardial function when activity is at least moderate to vigorous, according to a new study.


Costa Rica Travel Corp. will donate a portion of the proceeds to and is a sponsor of Defeat Diabetes Foundation.
Send your unopened, unexpired test strips to

:


Defeat Diabetes Foundation
150 153rd Ave, Suite 300
Madeira Beach, FL 33708
DDF advertisement
Analyze nutrition content by portion
DDF advertisement