This site complies with the HONcode standard for trustworthy health information:
verify here.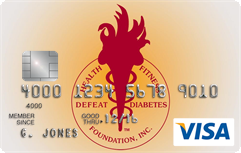 Rewarding for
you and us
Defeat Diabetes Foundation
Defeat Diabetes
Foundation
150 153rd Ave,
Suite 300
Madeira Beach, FL 33708
Self-Management » Long-term
Search our News Articles Archives for diabetes and health news. Search by word or phrase. The latest article will appear first.
Personal Care Approach Aids Glycemic Control in Diabetic Women
Posted: Monday, May 22, 2006
Women with diabetes whose medical care includes quarterly consultations with their doctors and individualized goal setting tend to develop lower glycosylated hemoglobin levels (A1C) than those who receive routine care.




Beverage Industry Agrees to Halt Soda Sales in Schools
Posted: Monday, May 15, 2006
Bill Clinton, has done what public health experts failed to do. He pulled the plug on public school soda machines.


Cutting Calories Helps You Live Longer
Posted: Monday, April 24, 2006
Reducing calories over six months resulted in a decrease in fasting insulin levels and body temperature, two biomarkers of longevity.


Diabetic Children Should Be Screened for Depressive Symptoms
Posted: Monday, April 24, 2006
Poor glycemic control and frequent ER visits are among the signs that a child or adolescent with diabetes may have a depressed mood.


Too Much TV Put Extra Pounds on Your Preschooler
Posted: Monday, April 24, 2006
In a new study, researchers found that preschool-age children who are exposed to more than two hours of TV a day are three times as likely to be overweight than kids who watch two or fewer hours of TV daily.



Scientists Say Exercise Strengthens Brain
Posted: Wednesday, March 29, 2006
It boosts brain power by building new brain cells in a brain region linked with memory and memory loss.


Diseases Linked to Obesity and Insulin Resistance: Obesity: Building A Program For Success
Posted: Saturday, December 27, 2003
Incentives need to be built into each patients program individually and something they can relate to. Part of the challenge in tackling this recidivistic clientele is overcoming boredom. Try doing this by offering varied menu choices when making suggestions.


Costa Rica Travel Corp. will donate a portion of the proceeds to and is a sponsor of Defeat Diabetes Foundation.
Send your unopened, unexpired test strips to

:


Defeat Diabetes Foundation
150 153rd Ave, Suite 300
Madeira Beach, FL 33708
DDF advertisement
Analyze nutrition content by portion
DDF advertisement