This site complies with the HONcode standard for trustworthy health information:
verify here.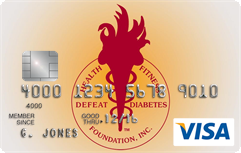 Rewarding for
you and us
Defeat Diabetes Foundation
Defeat Diabetes
Foundation
150 153rd Ave,
Suite 300
Madeira Beach, FL 33708
Self-Management » Lifestyle
Search our News Articles Archives for diabetes and health news. Search by word or phrase. The latest article will appear first.
Oily Fish Help Prevent Blindness
Posted: Monday, August 11, 2008
Eating oily fish on a consistent basis appears to help prevent blindness due to aging, concludes a group of London researchers.


Exercise Pill Offers Fitness Without Effort
Posted: Friday, August 08, 2008
Is this the magic pill we have all been waiting for? Can you enjoy the benefits of exercise without the pain of exertion? Forget treadmills and spin classes? The answer may one day be yes just take a pill that tricks the muscles into thinking they have been working out furiously.


Exercise Needed to Maintain Weight Loss in Overweight Women
Posted: Friday, August 08, 2008
In addition to limiting energy intake, overweight and obese women may need to exercise 55 minutes a day, 5 days per week, to sustain a weight loss of 10% during 2 years, according to the results of a study.


Women With Diabetes Prior to Pregnancy Linked With Birth Defects
Posted: Friday, August 08, 2008
Women diagnosed with diabetes before their pregnancy have a higher risk of giving birth to a baby with a birth defect or multiple defects than a woman who does not have diabetes before giving birth, according to a new study. "For single [birth] defects, the risk is three to four times greater, and about eightfold for multiple defects," says Adolfo Correa, MD, MPH, PhD, the study's lead author and an epidemiologist at the CDC's National Center on Birth Defects and Developmental Disabilities.


Artificial Pancreas Getting Close
Posted: Friday, August 08, 2008
Researchers working on an artificial pancreas believe they are just a few years away from a nearly carefree way for people with diabetes to monitor blood and inject insulin as needed. We have the technology now, we just need to link them together and make them safe. They believe they can link two current technologies -- continuous glucose monitoring and insulin pumps -- into a seamless package.


Herbs and Spices Help Prevent Diabetes Damage
Posted: Wednesday, August 06, 2008
Herbs and spices might have the benefit of decreasing tissue damage caused by diabetes. The result is connected to the anti-inflammatory abilities of herbs and spices high in antioxidants.


Protein In Liver Might Link Obesity to Diabetes
Posted: Saturday, August 02, 2008
Substances known as endocannabinoids have been shown to trigger a specific protein that has been linked to various prediabetic conditions. The specific part of the body where this protein, known as CB1, is activated, has been unknown until now.


Gestational Diabetes Increases Risk of Future Type 2 Diabetes
Posted: Thursday, July 31, 2008
Women with gestational diabetes are at an increased risk for developing type 2 diabetes later in life concludes a recent study. This finding should lead to more extensive preventative measures for these high risk women.


Number of Patients with Diabetes Climbs to 24 Million
Posted: Wednesday, July 30, 2008
The prevalence of diabetes in the U.S. in 2007 was estimated at 23.6 million patients -- or 7.8% of the population -- an increase of three million cases since 2005, according to the CDC.

Patients 60 and older remained disproportionately affected, with the prevalence of the disease reaching 23.1% in that age group. In addition, the CDC said, 57 million patients had pre-diabetes.


How Fructose Is Linked To Fat Build-up
Posted: Wednesday, July 30, 2008
Fat build-up from fructose consumption may be greater than what occurs when we eat other types of sugars, such as glucose and sucrose, according to a new study. One of the reasons people on low-carbohydrate diets may lose weight is that they reduce their intake of fructose, a type of sugar that can be made into body fat quickly.


Costa Rica Travel Corp. will donate a portion of the proceeds to and is a sponsor of Defeat Diabetes Foundation.
Send your unopened, unexpired test strips to

:


Defeat Diabetes Foundation
150 153rd Ave, Suite 300
Madeira Beach, FL 33708
DDF advertisement
Analyze nutrition content by portion
DDF advertisement