This site complies with the HONcode standard for trustworthy health information:
verify here.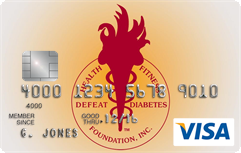 Rewarding for
you and us
Defeat Diabetes Foundation
Defeat Diabetes
Foundation
150 153rd Ave,
Suite 300
Madeira Beach, FL 33708
Self-Management » Lifestyle
Search our News Articles Archives for diabetes and health news. Search by word or phrase. The latest article will appear first.
Low-Carb Diet Has Lasting Benefits in Obese Type 2 Diabetics
Posted: Friday, July 07, 2006
In motivated, obese type 2 diabetic patients, a low-carbohydrate diet with some caloric restriction has lasting benefits on body weight and glycemic control, often reducing the need for medication.


Metformin Induces Long-Term Weight Loss in Teens
Posted: Friday, July 07, 2006
Metformin can induce long-term weight loss in obese, non-diabetic adolescents, and could possibly be useful in a regimen to help achieve weight loss in adolescents, who may have developed type 2 diabetes type due to overweight.


Six Plus Cups of Coffee Helps Keep Diabetes Away
Posted: Friday, July 07, 2006
Women who drank more than six cups a day of any type of coffee were 33 percent less likely to develop type 2 diabetes.


Mindset, Weight Tied to Willingness to Exercise
Posted: Friday, June 30, 2006
A range of factors, from self-confidence to stress to body weight, can make the difference between taking up exercise or staying on the couch, according to a new study.


AHA Dietary and Lifestyle Recommendations Revised June, 2006
Posted: Friday, June 30, 2006
The 2006 AHA diet and lifestyle recommendations include guidelines for a healthy diet; healthy weight; cholesterol, BP, and fasting blood sugar control; use of supplements; physical activity; and avoidance of tobacco.


Large, Prospective Analysis Links Lack of Sleep to Weight Gain
Posted: Friday, June 30, 2006
Physicians should ask about their patients' sleep and help their patients improve their sleep habits.


Children With Type 1 Diabetes Often Experience Depressive Symptoms
Posted: Friday, June 30, 2006
Depressive symptoms are common among children and adolescents with type 1 diabetes, according to researchers, who found evidence of depressive symptoms in 15% of the young diabetics in their study.


Few Willing to Pay to Reduce Diabetes Risk
Posted: Friday, June 30, 2006
Most people at high risk of developing type 2 diabetes are willing to participate in a risk-reduction program, but few are willing to pay full price to do so.


Digital Organizers Can Help Diabetics With Diet
Posted: Friday, June 30, 2006
New research suggests that handheld digital organizers could help people with diabetes follow a "low-GI" diet -- a potentially effective but complicated eating plan for controlling blood sugar.


High Blood Sugar Deadly After Heart Attack
Posted: Friday, June 23, 2006
Death was 15 times more likely in patients with hyperglycemia, with just one milligram per declliter above normal.


Costa Rica Travel Corp. will donate a portion of the proceeds to and is a sponsor of Defeat Diabetes Foundation.
Send your unopened, unexpired test strips to

:


Defeat Diabetes Foundation
150 153rd Ave, Suite 300
Madeira Beach, FL 33708
DDF advertisement
Analyze nutrition content by portion
DDF advertisement