This site complies with the HONcode standard for trustworthy health information:
verify here.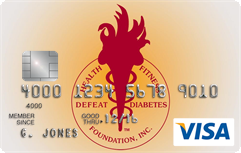 Rewarding for
you and us
Defeat Diabetes Foundation
Defeat Diabetes
Foundation
150 153rd Ave,
Suite 300
Madeira Beach, FL 33708
Self-Management » Diet
Search our News Articles Archives for diabetes and health news. Search by word or phrase. The latest article will appear first.
New Study Shows Diabetes Surging Worldwide
Posted: Sunday, July 10, 2011
The number of adults worldwide with diabetes has more than doubled in the past three decades -- jumping to nearly 350 million -- and it continues to surge, according to a new study in the journal Lancet.


Flavonoid in Strawberries May Limit Diabetes Complications
Posted: Saturday, July 09, 2011
Researchers have shown that fisetin, a type of flavonoid found in strawberries and to a lesser extent in other foods, reduces neurologic complications and kidney damage in a mouse model of type 1 diabetes.


Preventive Efforts in Type 2 Diabetes Are Cost Effective
Posted: Sunday, July 03, 2011
Preventive treatment with metformin or lifestyle intervention in patients with type 2 diabetes reduced the cost of medical care, including costs for inpatient and outpatient care and prescriptions, compared with placebo.


ACTID Results Emphasize Diet Alone Over Diet and Exercise
Posted: Sunday, July 03, 2011
Intensive dietary intervention and dietary intervention combined with an increase in moderate activity were both superior to usual care in a real-world comparison of diabetic patients in the first 6 months after being diagnosed.


Diabetes Patients Lead Peers to Healthier Status
Posted: Saturday, July 02, 2011
Training people with diabetes to teach other patients improves utilization of medications and results in lifestyle changes.


Public Knows about Diabetes, Yet Takes No Action
Posted: Saturday, July 02, 2011
Americans are well informed about the risks, dangers, and signs of diabetes, but that knowledge does not appear to translate into actions to prevent or control the disease, researchers reported.


Total Calories, Not Carbs or Protein, Key to Weight Loss
Posted: Tuesday, June 28, 2011
The key to successful weight loss, a critical component of type 2 diabetes prevention and management, is adherence to a diet in everyday life. But despite the controversies such as low-carb vs. low fat, it is not clear what the ideal weight loss diet for people with diabetes would look like.


Low-fat Chocolate Milk Best for Post-exercise
Posted: Saturday, June 11, 2011
Drinking low-fat chocolate milk after a tough workout provides the right mix of carbohydrates and high-quality protein, U.S. researchers found.


High-Fat Diet During Pregnancy Programs Child for Future Diabetes
Posted: Saturday, June 11, 2011
A high-fat diet during pregnancy may program a woman's baby for future diabetes, even if she herself is not obese or diabetic.


Low-carb, Higher-fat Diets Add No Arterial Health Risks for Obese People Seeking to Lose Weight
Posted: Sunday, June 05, 2011
Overweight and obese people looking to drop some pounds and considering one of the popular low-carbohydrate diets, along with moderate exercise, need not worry that the higher proportion of fat in such a program compared to a low-fat, high-carb diet may harm their arteries, suggests a pair of new studies by heart and vascular researchers at Johns Hopkins.


Costa Rica Travel Corp. will donate a portion of the proceeds to and is a sponsor of Defeat Diabetes Foundation.
Send your unopened, unexpired test strips to

:


Defeat Diabetes Foundation
150 153rd Ave, Suite 300
Madeira Beach, FL 33708
DDF advertisement
Analyze nutrition content by portion
DDF advertisement