This site complies with the HONcode standard for trustworthy health information:
verify here.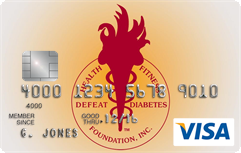 Rewarding for
you and us
Defeat Diabetes Foundation
Defeat Diabetes
Foundation
150 153rd Ave,
Suite 300
Madeira Beach, FL 33708
Self-Management » Control
Search our News Articles Archives for diabetes and health news. Search by word or phrase. The latest article will appear first.
Insulin Pumps Can Increase or Decrease Insulin Dose when Flying
Posted: Tuesday, August 16, 2011
Changes in cabin pressure during flights may cause insulin pumps to deliver too much or too little of the medication -- possibly putting sensitive diabetes patients at risk, researchers report.


New Technology Helps Patients Manage Diabetes
Posted: Monday, August 08, 2011
An interactive computer software program appears to be effective in helping patients manage their Type 2 diabetes using their mobile phones, according to a new study.


Replace Nuts for Carbs Beneficial in Diabetes
Posted: Tuesday, July 19, 2011
Eating nuts every day could help control Type 2 diabetes and prevent its complications.


Why Do Patients with Diabetes Walk Less?
Posted: Tuesday, July 19, 2011
Physical activity is a cornerstone of treatment for diabetes, yet people with diabetes perform less moderate and vigorous physical activity (MVPA) than people without diabetes.


Certain Foods Linked to Long-term Weight Gain
Posted: Monday, July 11, 2011
Munching more unprocessed plant foods may help keep the middle-aged bulge away, a new study suggests. On the other hand, meat, french fries and sugar-sweetened drinks can help pack on the pounds. The findings suggest that the types of food you choose, not just calories, are important for avoiding age-related weight gain.


Poor Glycemic Control Worsens Incontinence
Posted: Saturday, July 09, 2011
In older women with diabetes and urinary incontinence, high A1c levels are associated with patient reports of more severe limitations due to incontinence.


ACTID Results Emphasize Diet Alone Over Diet and Exercise
Posted: Sunday, July 03, 2011
Intensive dietary intervention and dietary intervention combined with an increase in moderate activity were both superior to usual care in a real-world comparison of diabetic patients in the first 6 months after being diagnosed.


Public Knows about Diabetes, Yet Takes No Action
Posted: Saturday, July 02, 2011
Americans are well informed about the risks, dangers, and signs of diabetes, but that knowledge does not appear to translate into actions to prevent or control the disease, researchers reported.


Total Calories, Not Carbs or Protein, Key to Weight Loss
Posted: Tuesday, June 28, 2011
The key to successful weight loss, a critical component of type 2 diabetes prevention and management, is adherence to a diet in everyday life. But despite the controversies such as low-carb vs. low fat, it is not clear what the ideal weight loss diet for people with diabetes would look like.


Declining Coronary Heart Disease Risk among Diabetes Patients
Posted: Saturday, June 11, 2011
The estimated 10-year risk for coronary heart disease (CHD) among adults with diabetes has declined significantly in the past decade, U.S. data show.


Costa Rica Travel Corp. will donate a portion of the proceeds to and is a sponsor of Defeat Diabetes Foundation.
Send your unopened, unexpired test strips to

:


Defeat Diabetes Foundation
150 153rd Ave, Suite 300
Madeira Beach, FL 33708
DDF advertisement
Analyze nutrition content by portion
DDF advertisement