This site complies with the HONcode standard for trustworthy health information:
verify here.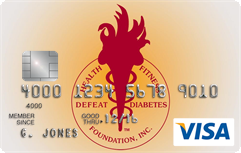 Rewarding for
you and us
Defeat Diabetes Foundation
Defeat Diabetes
Foundation
150 153rd Ave,
Suite 300
Madeira Beach, FL 33708
Self-Management » Control
Search our News Articles Archives for diabetes and health news. Search by word or phrase. The latest article will appear first.
Defeating Diabetes Requires Awareness, Right Choices
Posted: Thursday, October 06, 2011
Defeating diabetes requires self-awareness and making the right choices, which are elements essential for Kuwait to combat the disease, said Executive Director for the Defeat Diabetes Foundation (DDF) Andrew Mandell on Wednesday.

Speaking at a roundtable press meeting at the US Embassy, Mandell, also known as "Mr. Diabetes", told KUNA that building diabetes prevention habits were integral for such situations, affirming that such steps would "impact the disease" which is becoming an epidemic in Kuwait.


Interactive Mobile App Teaches People How to Manage Diabetes
Posted: Sunday, October 02, 2011
A new interactive mobile phone app called DiabetesIQ, released this week, challenges people to test their knowledge of diabetes and to compete with one another as they learn about the complexities of the disease.


Tight Control No Help for Cognitive Loss in Diabetes
Posted: Sunday, October 02, 2011
Tight glucose control won't mitigate the cognitive effects of type 2 diabetes, an ACCORD subanalysis found.


Almonds Can Improve Diabetes Control
Posted: Saturday, October 01, 2011
Two new studies into the potential health benefits of eating almonds have supported evidence that they can help people with type 2 diabetes to maintain their blood glucose and cholesterol levels.


Glucose Rise in Diabetes Patients May Signal Bloodstream Infection
Posted: Saturday, October 01, 2011
In a study of a large population of patients with diabetes, poor short-term glucose control was associated with a significantly elevated risk for bloodstream infection (BSI).


Intensified Treatment with Basal Insulin Improves Control and Weight Loss
Posted: Saturday, September 24, 2011
Adding insulin detemir to a treatment regimen of metformin and liraglutide improved glycemic control and led to sustained weight loss for up to 52 weeks in patients with type 2 diabetes.


Yoga Works for Diabetes
Posted: Sunday, September 11, 2011
Gentle yoga classes may help people with type 2 diabetes take off a small amount of weight and steady their blood sugar control.


Using Electronic Heath Records Leads to Better Diabetes Care
Posted: Friday, September 09, 2011
Use of electronic health records (EHRs) for patients with diabetes improves achievement of care and outcomes targets, researchers found.


164 Million Obese Adults by 2030
Posted: Saturday, September 03, 2011
Half of U.S. adults will be obese by 2030 if current trends continue, a new report shows.


Self-Monitoring Can Improve Glucose Control for Type 2's
Posted: Monday, August 29, 2011
When it comes to self-monitoring of blood glucose, it's not the quantity that matters, it's the quality of the testing.


Costa Rica Travel Corp. will donate a portion of the proceeds to and is a sponsor of Defeat Diabetes Foundation.
Send your unopened, unexpired test strips to

:


Defeat Diabetes Foundation
150 153rd Ave, Suite 300
Madeira Beach, FL 33708
DDF advertisement
Analyze nutrition content by portion
DDF advertisement