This site complies with the HONcode standard for trustworthy health information:
verify here.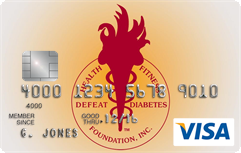 Rewarding for
you and us
Defeat Diabetes Foundation
Defeat Diabetes
Foundation
150 153rd Ave,
Suite 300
Madeira Beach, FL 33708
Self-Management » Control
Search our News Articles Archives for diabetes and health news. Search by word or phrase. The latest article will appear first.
New Drug Helps to Reverse Diabetes and Prevent Aging
Posted: Friday, August 15, 2008
A drug that fights aging and halts the onset of diabetes, cancer and heart disease, may hit market shelves in another five years, claim researchers.


Byetta May Extend Lives
Posted: Friday, August 15, 2008
According to the results of a major clinical trial, patients who took Byetta had a much lower chance of dying, about 75 percent lower, than those who took any other drug.


Prompt Weight Loss Better Controls Diabetes
Posted: Wednesday, August 13, 2008
Keeping body weight down is known to help manage and prevent diabetes, but a recent study has shown that losing weight soon after diabetes diagnosis greatly helps limit the progression of the disease. This positive effect was seen even if weight was regained later on.


Periodontal Disease Increases Diabetes Risk
Posted: Saturday, August 09, 2008
Periodontal disease might be a contributor to the onset of type 2 diabetes, according to recent research.


Traditional Laser Treatment More Effective than New Drug Therapy for Preserving Eyesight in Diabetic Patients
Posted: Friday, August 08, 2008
Five years ago, ophthalmologists started using steroid injections as a new way of treating diabetics with swelling in their eyes. Now, research shows that the traditional treatment for this disorder is still more effective, according to results from a new study.


Diabetes Increases Risk for Pneumonia-Related Hospitalization
Posted: Friday, August 08, 2008
Type 1 and type 2 diabetes are linked with an increased risk for pneumonia-related hospitalization, and poor glycemic control increases this risk, according to the results of a population-based, case-control study.


Rotavirus Might Accelerate Type 1 Diabetes Development
Posted: Thursday, July 31, 2008
A recent study out of Australia has found a connection between the common childhood infection, rotavirus, and the onset and progression of type 1 diabetes.


Gestational Diabetes Increases Risk of Future Type 2 Diabetes
Posted: Thursday, July 31, 2008
Women with gestational diabetes are at an increased risk for developing type 2 diabetes later in life concludes a recent study. This finding should lead to more extensive preventative measures for these high risk women.


Number of Patients with Diabetes Climbs to 24 Million
Posted: Wednesday, July 30, 2008
The prevalence of diabetes in the U.S. in 2007 was estimated at 23.6 million patients -- or 7.8% of the population -- an increase of three million cases since 2005, according to the CDC.

Patients 60 and older remained disproportionately affected, with the prevalence of the disease reaching 23.1% in that age group. In addition, the CDC said, 57 million patients had pre-diabetes.


How Fructose Is Linked To Fat Build-up
Posted: Wednesday, July 30, 2008
Fat build-up from fructose consumption may be greater than what occurs when we eat other types of sugars, such as glucose and sucrose, according to a new study. One of the reasons people on low-carbohydrate diets may lose weight is that they reduce their intake of fructose, a type of sugar that can be made into body fat quickly.


Costa Rica Travel Corp. will donate a portion of the proceeds to and is a sponsor of Defeat Diabetes Foundation.
Send your unopened, unexpired test strips to

:


Defeat Diabetes Foundation
150 153rd Ave, Suite 300
Madeira Beach, FL 33708
DDF advertisement
Analyze nutrition content by portion
DDF advertisement