This site complies with the HONcode standard for trustworthy health information:
verify here.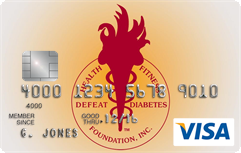 Rewarding for
you and us
Defeat Diabetes Foundation
Defeat Diabetes
Foundation
150 153rd Ave,
Suite 300
Madeira Beach, FL 33708
Self-Management » Control
Search our News Articles Archives for diabetes and health news. Search by word or phrase. The latest article will appear first.
Periodontal Maintenance Improves Diabetic Health
Posted: Tuesday, January 06, 2009
For diabetic adults who also have gum disease, being diligent with cleanings and other gum disease procedures, might significantly reduce risks and medical costs associated with diabetes.


Blood Sugar Levels Linked to Elderly Brain Activity
Posted: Friday, January 02, 2009
Maintaining healthy blood sugar levels, both in diabetics and non-diabetics, plays a significant role in "cognitive aging," according to a Columbia University study. The researchers found that mental events in elderly individuals, such as the famed "senior moment," are associated in many cases with irregular blood sugar levels, and could potentially be avoided with proper exercise.


Mr. Diabetes® Completes 10,000+ Mile Walk of U.S. Perimeter
Posted: Thursday, December 18, 2008
Still Plenty of Work to Do: For the past eight years Andy Mandell - Mr. Diabetes®, Executive Director of Defeat Diabetes Foundation, has been a man with one mission: to walk the 10,000 mile perimeter of the United States raising awareness about the dangers of diabetes, a disease that nearly took his life. On December 21, 2008, at approximately 2:00 pm EST, he will walk the final steps in Madeira Beach, FL where it began December 1, 2000.


Protein Responds to Fat, But Not in Fat People
Posted: Tuesday, December 02, 2008
A protein produced in the liver has been found to appear in direct response to the consumption of fatty foods, preparing the body for the fats arrival. The same study showed, however, that obese individuals often lack normal levels of this protein, suggesting that the discovery of this protein's mechanism could lead to novel ways for treating the well-documented obesity epidemic.


Diabetic Laziness Related to Fear of Hypoglycemia
Posted: Tuesday, December 02, 2008
Over 60% of type 1 diabetics are considered inactive, and a recent study has concluded that a fear of exercise induced hypoglycemia might be a big reason why. This reasoning is seriously flawed however, as proper exercise is essential to diabetes maintenance.


Garlic Compound Effective in Treating Diabetes?
Posted: Thursday, November 20, 2008
A new non-invasive diabetes drug treatment based on a chemical compound found in garlic has proven effective in treating diabetic mice. The same drug had been previously effective through injection, but this new approach might make it much more attractive as an alternative diabetic treatment.


Diabetes Leads to Early Death for Alzheimer's Patients
Posted: Thursday, November 06, 2008
There is significant variance in expected lifespans for individuals diagnosed with Alzheimer's disease, but two fairly clear trends have recently been found. Those diagnosed with Alzheimer's that have either diabetes or high blood pressure live less than half as long as those without, making proper maintenance of these conditions potentially very important for Alzheimer's treatments.


Diabetes Treatments Becoming Costly
Posted: Tuesday, October 28, 2008
Over the past decade, not only have the number of type 2 diabetes cases been on the rise, but treating the disease has become more expensive. A recent study has revealed that type 2 diabetes treatments are becoming more complicated and more costly for the average patient.


Calorie Curb Boosts Heart Function in Obese Diabetics
Posted: Wednesday, October 08, 2008
In obese patients with type 2 diabetes, increased triglyceride stores in the heart can be mobilized by therapeutic prolonged caloric restriction.


Alzheimer's Plaques Reduced by Diabetes Therapy
Posted: Wednesday, October 08, 2008
In a postmortem study of patients who had Alzheimer's disease, those who also had diabetes and were treated with insulin and oral hypoglycemic drugs had lower densities of neural plaques in the brain, a hallmark of this dementia, than did other diabetics or those without diabetes, new research shows.


Costa Rica Travel Corp. will donate a portion of the proceeds to and is a sponsor of Defeat Diabetes Foundation.
Send your unopened, unexpired test strips to

:


Defeat Diabetes Foundation
150 153rd Ave, Suite 300
Madeira Beach, FL 33708
DDF advertisement
Analyze nutrition content by portion
DDF advertisement