This site complies with the HONcode standard for trustworthy health information:
verify here.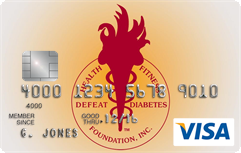 Rewarding for
you and us
Defeat Diabetes Foundation
Defeat Diabetes
Foundation
150 153rd Ave,
Suite 300
Madeira Beach, FL 33708
Self-Management » Control
Search our News Articles Archives for diabetes and health news. Search by word or phrase. The latest article will appear first.
Laughter Lowers Heart Disease Risk in Diabetics
Posted: Saturday, April 18, 2009
Laughing and being happy, accompanied by standard diabetic treatment, appears to help raise good cholesterol, lower inflammation, and decrease risk for cardiovascular disease (CVD).


Eat More, Move Less, and You Will Pay More
Posted: Wednesday, April 15, 2009
To help cut medical costs, your insurance company may soon be raising premiums if you have unhealthy habits such as...


TZD's Connected to Vision-Threatening Complication
Posted: Wednesday, April 15, 2009
Treatment with the glitazone class of diabetes drugs leads to a "modest" increase in the risk of diabetic macular edema (DME)—a common complication that can lead to vision loss, reports a study.


What You Drink Is More Important than What You Eat
Posted: Wednesday, April 15, 2009
Researchers examined the relationship between beverage consumption among adults and weight change and found that weight loss was positively associated with a reduction in liquid calorie consumption and liquid calorie intake had a stronger impact on weight than solid calorie intake.


Understanding Barriers to Diabetes Self-Care Helps Providers Empower Patients
Posted: Wednesday, April 15, 2009
Despite the provision of comprehensive management programs, patients are often unable to achieve the desired outcomes. It is essential to understand the barriers to diabetes self-care in order to promote successfully self-care behaviors."


Exercise Following Low Glucose Meals Optimizes Fat Burning
Posted: Tuesday, April 14, 2009
There is much debate amongst doctors, nutritionists, and fitness experts, as to the optimal circumstances for exercise. Some believe that early morning, pre-food consumption exercise, is best for burning calories and enhancing metabolism, while others have a variety of ideas of what is best to consume before physical activity. A recent study suggests that consuming a meal low in glucose before exercising is most effective in burning fat and promoting general health.


Olive Oil Compound Protects Against Heart Disease
Posted: Saturday, April 11, 2009
Already known to have general antioxidant properties, a specific antioxidant compound within olive oil has recently been identified, that may explain why people whose diets are high in olive oil have a lower incidence of cardiovascular disease (CVD).


Fructose Triggers Increased Appetite
Posted: Thursday, March 26, 2009
New research, which includes a meta-analysis of past research, stresses a link between fructose consumption and increased appetite. The resulting higher food intake that comes from consuming fructose, along with the recent rise in fructose-loaded products, gives reason to believe that fructose is at least partially responsible for rising obesity and type 2 diabetes rates, especially in youth. This is opposed to glucose, which in past research has been linked to decreased appetite.


Two New Diabetes Drugs could be Approved by April 2nd
Posted: Thursday, March 26, 2009
A U.S. Food and Drug Administration panel will review two proposed drugs to treat Type 2 diabetes this April. According to a meeting notice posted on the FDA's website Monday, the FDA's Endocrinologic and Metabolic Drugs Advisory Committee will discuss Bristol-Myers Squibb's saxagliptin tablets on April 1 and Novo Nordisk.'s liraglutide injection on April 2.


Bariatric Surgery Causes Most Cases of Type 2 to Remit Long-Term
Posted: Thursday, March 26, 2009
In morbidly obese patients with Type 2 diabetes, bariatric surgery leads to resolution or improvement of the disease in close to 90% of cases, with benefits usually maintained for at least 2 years, according to a meta-analysis.


Costa Rica Travel Corp. will donate a portion of the proceeds to and is a sponsor of Defeat Diabetes Foundation.
Send your unopened, unexpired test strips to

:


Defeat Diabetes Foundation
150 153rd Ave, Suite 300
Madeira Beach, FL 33708
DDF advertisement
Analyze nutrition content by portion
DDF advertisement