This site complies with the HONcode standard for trustworthy health information:
verify here.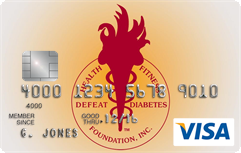 Rewarding for
you and us
Defeat Diabetes Foundation
Defeat Diabetes
Foundation
150 153rd Ave,
Suite 300
Madeira Beach, FL 33708
Self-Management » Control
Search our News Articles Archives for diabetes and health news. Search by word or phrase. The latest article will appear first.
Fructose Linked to More Metabolic Problems than Glucose
Posted: Wednesday, May 06, 2009
Fructose appears to pose more problems with insulin resistance, dyslipidemia, and visceral adipose tissue in heavy patients than its companion sugar glucose.


Narcolepsy an Autoimmune Disorder
Posted: Sunday, May 03, 2009
A specific immune cell has been identified in narcolepsy patients, indicating that the common sleep disorder is in fact an autoimmune disease. This finding, and a further understanding of the specific mechanisms that cause narcolepsy, could serve as a model for other autoimmune diseases, such as type 1 diabetes, multiple sclerosis and Crohn´s disease.


Higher Quality Diets More Expensive
Posted: Friday, May 01, 2009
Higher education and socioeconomic status translates into better, albeit more expensive, diets, according to a recent study. These individuals therefore put themselves at decreased risk for a variety of dangerous conditions, such as type 2 diabetes and cardiovascular disease (CVD).


Stopping Avandia Increases Blood Sugar Levels
Posted: Wednesday, April 29, 2009
Study found diabetics who discontinued use of the drug showed a worsening of control and management of their diabetes.


Transplants Help Type 1 Diabetics Stop Insulin Injections
Posted: Wednesday, April 29, 2009
People with Type 1 diabetes who received stem cell transplants from their own cells were able to go as long as four years without needing insulin treatments, U.S. researchers reported.


Low Blood Sugar Increases Older Diabetics' Dementia Risk
Posted: Wednesday, April 29, 2009
Older adults with Type 2 diabetes who experience an episode of hypoglycemia serious enough to require a trip to the emergency department or admission to the hospital are at increased risk of developing dementia, new research suggests.


Breast Cancer Chemotherapy Impacted by Diabetes Control
Posted: Wednesday, April 29, 2009
"We found that diabetic patients with breast cancer have higher rates of chemotherapy-related toxicities. Clinicians must be aware that diabetic patients are more likely to experience toxicity and should monitor diabetic patients closely."


Just Slightly Reducing Sugar Intake, Increasing Fiber Consumption Reduces Type 2 Diabetes Risk for Hispanic Teenagers
Posted: Tuesday, April 21, 2009
Individuals who reduced added sugar intake by the equivalent of 1 can of soda per day or increased fiber intake by the equivalent of a cup of beans showed improvements in key risk factors for Type 2 diabetes, specifically in insulin secretion and visceral fat.


Sugar-Free Gum Limits Snack Cravings
Posted: Sunday, April 19, 2009
Chewing sugar-free gum in-between meals limits snack cravings, especially for sweets, according to a recent study. Energy levels were also seen to be maintained or enhanced in gum chewers.


Stress Tests Unnecessary for Many Diabetics
Posted: Sunday, April 19, 2009
While diabetes is a major risk factor for heart disease, tests which determine immediate heart status, namely stress tests, are expensive and often lead to more invasive procedures. A recent study has concluded that unless in a markedly high risk group (diabetics with either family history of heart disease, or with angina), these tests are not worth the cost and discomfort.


Costa Rica Travel Corp. will donate a portion of the proceeds to and is a sponsor of Defeat Diabetes Foundation.
Send your unopened, unexpired test strips to

:


Defeat Diabetes Foundation
150 153rd Ave, Suite 300
Madeira Beach, FL 33708
DDF advertisement
Analyze nutrition content by portion
DDF advertisement