This site complies with the HONcode standard for trustworthy health information:
verify here.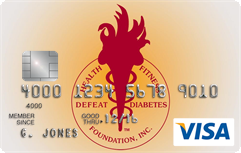 Rewarding for
you and us
Defeat Diabetes Foundation
Defeat Diabetes
Foundation
150 153rd Ave,
Suite 300
Madeira Beach, FL 33708
Self-Management » Control
Search our News Articles Archives for diabetes and health news. Search by word or phrase. The latest article will appear first.
Ultraviolet LEDs Make Lettuce Healthier
Posted: Wednesday, May 20, 2009
Darker leafy greens are known to be higher in nutrients, including antioxidants, than light colored greens. Using ultraviolet electronic light sources, researchers have recently found a way to make lettuce both darker and redder, potentially laying the foundations for a new, and healthier, form of vegetable consumption.


The Economics of Undiagnosed Diabetes
Posted: Wednesday, May 20, 2009
Approximately 6.3 million adults - or one-fourth of the people in the U.S. with diabetes mellitus - are unaware they have the disease, and this undiagnosed population accounts for an estimated $18 billion in health care costs each year.


Low Blood Sugar and Kidney Disease: A Killer
Posted: Wednesday, May 20, 2009
Low blood sugar, or hypoglycemia, poses a serious health threat for patients with chronic kidney disease (CKD), according to a new study. The findings indicate that hypoglycemia may account for some portion of the excess heart-related deaths seen in CKD patients.


Kidney Disease Raises Risk of Hypoglycemia
Posted: Wednesday, May 20, 2009
Dangerous hypoglycemic episodes are a significant risk for patients with chronic kidney disease, whether they have diabetes or not, researchers said.


ROADMAP Study Demonstrates Significant Reduction of Early Kidney Disease in Type 2s
Posted: Wednesday, May 20, 2009
ROADMAP is the first-ever, large-scale clinical trial, being conducted in 19 European countries to evaluate whether the angiotensin II receptor blocker (ARB) olmesartan medoxomil can prevent the onset of microalbuminuria in patients with Type 2 diabetes (T2DM).


Pharmacists Prove their Worth in Diabetes Management
Posted: Wednesday, May 20, 2009
Pharmacists show why they need to be part of the "Diabetes Team" and the Ten City Challenge diabetes education program shows that they can also reduce costs ($1,079/patient) as well as reducing A1c levels along with cholesterol and blood pressure.


Children Eating Themselves into an Early Grave
Posted: Wednesday, May 20, 2009
Children are eating themselves into an early grave with hundreds of thousands of primary school pupils already suffering from chronic disease, a study has found.


Intensive Medical Intervention Successful in Primary Care Setting for Obese Patients
Posted: Wednesday, May 20, 2009
Patients with extreme obesity achieved 8.3% weight loss after 2 years of intensive medical intervention compared with 0.5% in a control group, according to new research.


Indigenous High Altitude Women Birth Bigger Babies
Posted: Monday, May 18, 2009
Women of high-altitude backgrounds, such as indigenous Andean cultures, have increased blood flow to the uterus, and subsequently give birth to larger babies at high altitude, than women without this background. Low birth weights are associated with numerous conditions of poor health and infant mortality.


GlucoStories - Join the Race With American Diabetes Wholesale & Charlie Kimball
Posted: Monday, May 18, 2009
Diabetes company and race car driving star join forces to launch new diabetes support site and contest.


Costa Rica Travel Corp. will donate a portion of the proceeds to and is a sponsor of Defeat Diabetes Foundation.
Send your unopened, unexpired test strips to

:


Defeat Diabetes Foundation
150 153rd Ave, Suite 300
Madeira Beach, FL 33708
DDF advertisement
Analyze nutrition content by portion
DDF advertisement