This site complies with the HONcode standard for trustworthy health information:
verify here.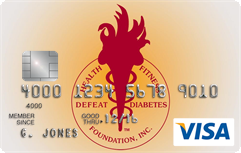 Rewarding for
you and us
Defeat Diabetes Foundation
Defeat Diabetes
Foundation
150 153rd Ave,
Suite 300
Madeira Beach, FL 33708
Self-Management » Control
Search our News Articles Archives for diabetes and health news. Search by word or phrase. The latest article will appear first.
Half of U.S. Adults Could Have Non-alcoholic Fatty Liver Disease by 2030
Posted: Sunday, April 17, 2011
Individuals who have diabetes or are overweight may benefit from seeking liver testing. A new study presented at the International Liver Conference has shown that these conditions are behind a major increase in non-alcoholic fatty liver disease, or NAFLD.




Structured Diabetes Management Can Significantly Improve Overall Glycemic Control and Reduce A1c
Posted: Sunday, April 17, 2011
An innovative diabetes management concept including structured self-monitoring of blood glucose (SMBG), data visualization, pattern analysis and derived therapy adjustments can significantly reduce HbA1c values, improve glycemic control and enhance patients' quality of life.


AACE Releases New Clinical Practice Guidelines for Developing a Diabetes Comprehensive Care Plan
Posted: Sunday, April 17, 2011
The new guidelines recognize the need for individual treatment plans and define personalized goals based on duration of diabetes, comorbidities, life expectancy, and the ability to provide treatment safely.


Safflower Can Improve Glycemia, Inflammation and Lipids
Posted: Sunday, April 10, 2011
Supplementation with 8 g safflower (SAF) oil daily improved glycemia, inflammation, and blood lipids in obese, postmenopausal women with Type 2 diabetes.


Nicotine Can Raise A1c by 34 Percent
Posted: Sunday, April 10, 2011
Strong link between nicotine and diabetes complications.


Why Some Diabetes Patients Have No Complications Even After 50 Years
Posted: Sunday, April 10, 2011
Some people who have survived diabetes for many decades exhibit remarkably few complications, a discovery that points toward the presence of protective factors that guard against the disease's effects.


Carb Counting vs. Glycemic Load to Determine Insulin Bolus?
Posted: Sunday, March 20, 2011
How many carbs you eat might be less important for your blood sugar than your food's glycemic load.


Self-Monitoring of Blood Glucose: Use First or Second Drop of Blood?
Posted: Sunday, February 27, 2011
The study investigated whether capillary glucose concentrations, as measured in the first and second drops of blood, differed ˇÝ10% compared with a control glucose concentration in different situations.


Glycemic Levels Predict Risk of Retinopathy
Posted: Sunday, February 27, 2011
Both short- and long-term measures of blood glucose can be used to predict the risk of retinopathy.


Fingerprick Better than Dipstick for Identifying Diabetic Ketoacidosis
Posted: Sunday, February 27, 2011
A fingerprick test that shows ketones in capillary blood is more specific than a urine dipstick for identifying diabetic ketoacidosis.


Costa Rica Travel Corp. will donate a portion of the proceeds to and is a sponsor of Defeat Diabetes Foundation.
Send your unopened, unexpired test strips to

:


Defeat Diabetes Foundation
150 153rd Ave, Suite 300
Madeira Beach, FL 33708
DDF advertisement
Analyze nutrition content by portion
DDF advertisement