This site complies with the HONcode standard for trustworthy health information:
verify here.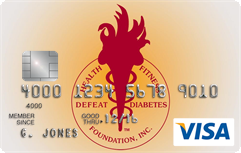 Rewarding for
you and us
Defeat Diabetes Foundation
Defeat Diabetes
Foundation
150 153rd Ave,
Suite 300
Madeira Beach, FL 33708
Self-Management
Search our News Articles Archives for diabetes and health news. Search by word or phrase. The latest article will appear first.
Diabetes Cases To Double and Costs To Triple By 2034
Posted: Friday, November 27, 2009
In the next 25 years, the number of Americans living with diabetes will nearly double, increasing from 23.7 million in 2009 to 44.1 million in 2034. Over the same period, spending on diabetes will almost triple, rising from $113 billion to $336 billion, even with no increase in the prevalence of obesity, researchers based at the University of Chicago report in the December issue of Diabetes Care.


Food Insulin Index Predicts Insulin Demand of Mixed Meals
Posted: Monday, November 23, 2009
A food insulin index (FII) calculated by Australian researchers can predict the insulin demand evoked by mixed meals, according to a new report.


Fasting Not Required for Cholesterol Test
Posted: Monday, November 23, 2009
Patients do not need to fast before having their cholesterol tested, a major study has found.


Fat around Organs Linked to Decreased Heart Function
Posted: Monday, November 23, 2009
Researchers from Boston University School of Medicine have shown that fat collection in different body locations, such as around the heart and the aorta, and within the liver, are associated with certain decreased heart functions.


Hemoglobin Levels Predict Diabetic Retinopathy
Posted: Monday, November 23, 2009
An already routine blood test may identify juvenile-onset diabetic patients at heightened risk for proliferative retinopathy, researchers said.


New Data Shows Kidney Disease Rising Due to Diabetes
Posted: Monday, November 23, 2009
New data confirms the rate of chronic kidney disease is increasing along with the rising rates of diabetes. Up to 40% of people with diabetes will experience kidney problems in their lifetime.


Depression Increases Mortality for Diabetes Patients
Posted: Monday, November 23, 2009
Patients with diabetes and coexisting depression face substantially elevated mortality risks beyond cardiovascular deaths.


Men Twice as Likely Not to Know They Have Diabetes
Posted: Monday, November 23, 2009
New research suggests men over 50 are nearly twice as likely to have undiagnosed Type 2 diabetes than their female counterparts.


Low Fat Intake Sweetens Dieters' Mood
Posted: Monday, November 23, 2009
Restricting fat rather than carbohydrate intake may make dieting easier on the mood, researchers found.


Short Women at Greater Risk for Gestational Diabetes
Posted: Friday, November 20, 2009
Caucasian women with GDM are shorter than pregnant women without GDM regardless of the diagnostic criteria used or the severity of glucose intolerance.


Costa Rica Travel Corp. will donate a portion of the proceeds to and is a sponsor of Defeat Diabetes Foundation.
Send your unopened, unexpired test strips to

:


Defeat Diabetes Foundation
150 153rd Ave, Suite 300
Madeira Beach, FL 33708
DDF advertisement
Analyze nutrition content by portion
DDF advertisement